University plans to scrap courses and departments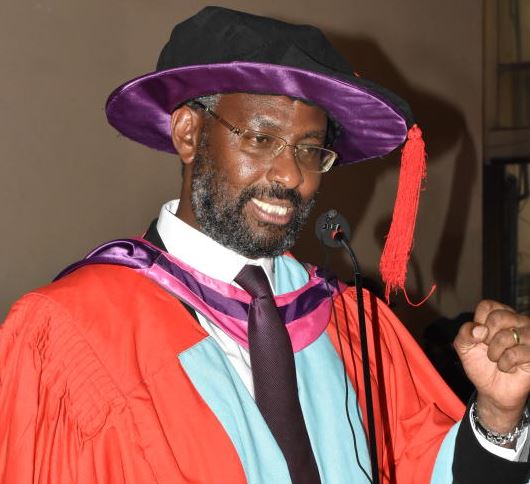 The University of Nairobi (UoN) plans to abolish some of its departments and courses.
Vice Chancellor Stephen Kiama (picture), in what he calls his five-point reform agenda, targets to seal loopholes of money plundering and align the university's courses to the market needs.
The reforms will affect the university's governance, curricula and finance.
On governance, Prof Kiama wants to identify and eliminate redundant and overlapping systems, processes, structures and reporting centres.
The VC also wants to create an in-built effective flow of power, resources, responsibility and accountability to the lowest levels and institutionalise efficient policy making and implementation at every level.
"UoN has over the years grown in size and complexity. To stay in step with the needs of the university, I believe that there is compelling need to refresh our management, administrative, oversight and governance structures," Kiama said.
As part of the reforms, the VC is keen on creating a fit-for-purpose training.
This will entail reviewing of the courses offered at the institution, assess the overall cost of implementation of each programme and the level to which they respond to market, industry, societal and government needs.
Vertical progression
He also intends to integrate industry in the teaching and research at the university and review its research exploits to encourage vertical progression in pursuit of new knowledge, standardise and integrate its curricula and integrate entrepreneurial spirit and culture throughout the university programmes.
"These reforms will help us recalibrate our metrics of world class talent and to make deliberate efforts in growing the internationalisation of the university," Kiama said.
Another key sector ripe for reforms is the financial function, noting the university is currently operating under a huge financial deficit.
"We must put in place systems to stop revenue leakage, wastage, and optimise utilisation of resources and review of the financial viability of income generating units and re-engineer grants management to effectively support research," Kiama said, adding that he also intends to reform of procurement functions to achieve efficiency, increase transparency and accountability and deliver value for money.
He acknowledged that university students, faculty and staff are the foundation of the success of the institution in benefiting the society.
"We wish to take bold steps to identify and celebrate talents and achievements and exploit intangible assets through commercialisation and to promote research and technology transfer ecosystem," Kiama said.
He said the reforms targeting human resource will ensure the university attracts, recruits, supports and retains outstanding staff and students.
The VC is also keen on data-driven management, after a panel in 2016 observed that one of the constraints impeding institutional planning and efficient management of the university was the absence of a coordinated university-wide data management and access system.
[Protus Onyango, a 2019/2020 Bertha Fellow]