Head teachers protest after county withdraws city schools' security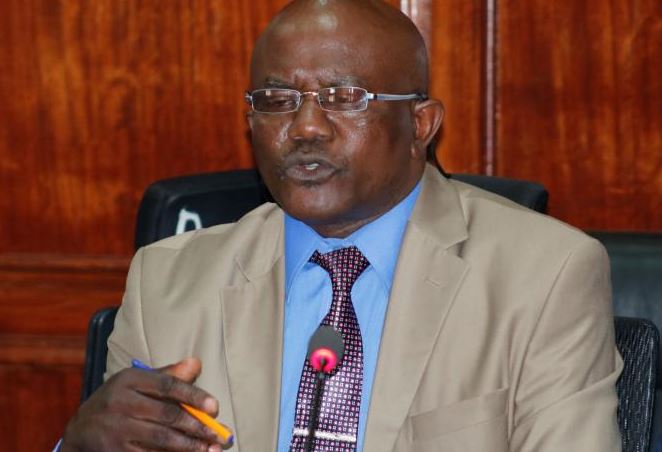 Primary school headteachers have raised concerns over a directive to withdraw private security guards from primary schools in Nairobi.
The teachers say this will expose not only the schools to danger but also jeopardise the heads because of the responsibility they bear over the schools' property.
In a memo to school heads by Nairobi Regional Director of Education Jarred Obiero through sub-county directors of education and Kenya Primary Schools Heads Association (Kepsha), schools have been asked to arrange for their own security.
"Nairobi City County will terminate security service of Vickers Security and Magic Security in all our primary schools as from August 31, 2020," reads the letter.
Obiero asked the schools to ensure safety of their property moving forward.
"You are therefore requested to communicate to all our primary schools to make own arrangements with the BOM on the safety of school's property as they embark on a lasting solution," he said.
This order means school heads must now source for extra funds to be used for security and the most likely stop will be at the doorstep of parents.
On average, every school in the city spends about Sh40,000 on security services every month, money which they say they cannot afford now.
The orders have drawn wide condemnation from head teachers who have asked questions as to how extra money will be raised bearing in mind that the government is yet to disburse free primary education funds.
Unfair directive
Kepsha National Chairman Nicholas Gathemia (pictured) termed the directive unfair and not well thought out. He said primary schools have been treated differently from secondary schools as far as funding is concerned.
"Secondary schools have had an increment in the FDSE (Free Day Secondary Education) along the way but not primary schools despite the harsh inflation," said Gathemia.
He said the money sent by the government for Free Primary Education (FPE) will not be sufficient to cater for security and support staff in schools.
The teachers say to make matters worse, the funds are set on the economic reality of 2003 when FPE was introduced, 17 years ago.
Gathemia accused the government of leaving out primary schools in the disbursement of FPE capitation amid the raging Covid-19 pandemic.
He said property of most primary schools in the country have been vandalised due to lack of funds to maintain operations.
Gathemia said, "The withdrawal of security will definitely lead to increased cases of breakages and theft yet the police say that in case of such breakages, the first suspect will be the head teacher. This is unfair to us."
He says head teachers have no money to even convene and facilitate Board of Management (BoM) meetings. And head teachers say they cannot ask for money from parents because it is prohibited, leaving them in a dilemma.
School housing
"Currently, head teachers fear going to schools because there is no money to pay workers and the moment they see us, we are forced to get into our own pockets to give them something to survive on, however little," he says.
The chairman also raised issues with the housing in schools within Nairobi where staff quarters are inhabited by county workers who pay rent to the county, denying teachers places to live.
"Is it that the government cannot pay or what is really happening because we need to know the truth; you cannot force someone to work without pay," said Gathemia.
He asked about who takes care of Early Childhood Development centres most of which are in public primary schools yet it is a county function.