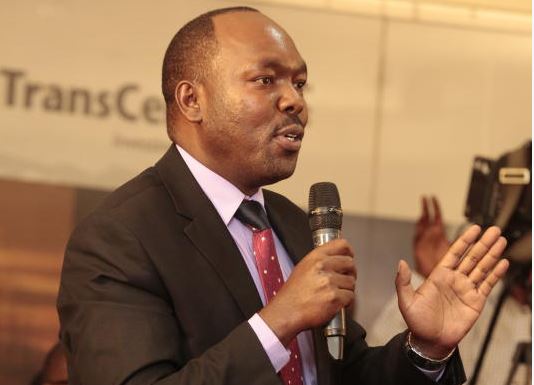 The burden on Jane Wambua's shoulders has squeezed happiness from her face, replacing it with long and deep wrinkles. The 30-year-old teacher stares blankly in the air and strains to catch an echo of the last question put to her during the interview. Difficult times - even when they are brief, like the three months that she has been jobless - weigh heavily on the conscious. Life becomes plain and uninteresting. It feels like ages since she had a good time with her colleagues at a nearby private school, which she will not mention for fear of recriminations.
SEE ALSO: Owalo cushions Kenya Morans and Lionesses
Until April, Wambua used to teach lower primary pupils how to speak and write English. But now, she stares at uncertainty after she was sent on unpaid leave. She languidly talks of her teaching days as though it is history, or a feat she achieved some decades ago, and whose sweet memories are only in her heart. Right now her thoughts are elsewhere. "The only thing in my mind now is how I will pay rent and feed my two children," she stops as if that statement does not sum up her financial predicament. "It has not been easy," she adds with a sigh. In the last two months, Wambua, a single mother, has been a farm worker. She has been a hand for hire. Where she used to deftly hold the chalk, now she grips with all her might the wooden handle of a hoe, as she digs through the tough earth. If only it was her farm!
Palm has been flayed
SEE ALSO: Afghan assembly approves release of 400 'hard-core' Taliban prisoners
Today she understands too well the science behind the ritual of her grandmother spitting into her palms, the wooden handle of the hoe between her thighs, before she embarked on the energy-sapping activity of digging. The skin on her palm has been flayed nonetheless. Wambua is among close to 227,800 workers in private education, according to official data, whose livelihoods have been snatched by Covid-19 pandemic. In public education, there were 369,400 teachers assured of a wage at the end of the month in 2019. Teachers on the payroll of the Teachers Service Commission (TSC) will still receive their monthly salaries in their accounts. Private school teachers are not as lucky. But it is not only jobs that Covid-19 has robbed private school teachers of; the virus has also stripped them of their dignity and esteem.
SEE ALSO: Closing schools indefinitely is a blind way of fighting virus
Often times, when there are no farming jobs, Wambua is forced to beg for food from her friends and relatives. "It is embarrassing, but you can't watch as your children go hungry," she says. On average, private school teachers earned close to Sh83,000 a month. This translates to a total Sh228 billion that employees in this sub-sector hauled home in a year. This lost income is more than four times of President Uhuru Kenyatta's Sh54 billion stimulus package. What Uhuru expects this Sh54 billion to achieve pales in comparison to what money spent by these teachers has been doing to the economy. Wambua, for example, used to comfortably pay rent, feed her children, pay their school fees and bus fare. She also used to buy them and herself clothes and shoes. Occasionally she would take the children out. Those who were paid this money would in turn spend it on their needs: they could replenish their stocks, go for vacation, pay rent, or anything. This spending would set off yet another spending, ensuring that the economy was well oiled with money. Unfortunately, without the money from the private school teachers, it is not just them and their families that will be hurt, the entire economy will also take a hit as the flow of money dries up. Schools, public and private, offered services to at least 14.3 million children by the end of 2019, according to figures from Economic Survey 2020. These learners were served by formerly employed 600,000 teachers and non-teaching staff such as bursars, drivers, cooks, storekeepers, accountants, clerks, and security guards. These ones were formerly employed in education. Thousands others were casuals not in the payroll of these schools. The services that schools offered to these learners by the end of last year were valued at Sh413 billion by the Kenya National Bureau of Statistics. The government is also a major beneficiary of schooling, raking in billions of shillings in taxes from private institutions and Pay As You Earn (PAYE) paid by employees. However, with the government declaring 2020 a lost year for learners, and with the reopening of schools pushed to next year, in what is aimed at protecting learners from contracting the deadly viral disease, employees such as Wambua, schools, the government and the entire economy will lose out. Continued enforcement of social distancing rules, including the prohibition of all kinds of social and political gatherings that have seen schools shut down, has informed the decision by the International Monetary Fund (IMF) to project that Kenya's economy will for the first time in 20 years post negative growth of 0.3 per cent. Another Bretton Wood institution, the World Bank, noted that should the stringent containment measures continue into the second half of the year - the size of the economy, measured by adding up all the services and goods produced, or gross domestic product (GDP) - would shrink by one per cent compared to a growth of 5.4 per cent. Before Covid-19 struck, schools, especially private ones, had been a goldmine of investments, attracting billions of shillings from local and foreign investors. Such private investments also add up to the computation of GDP.
Invested a lot
Now, such investments, including building, or mergers and acquisitions of prestigious private schools such as Centum Investment's Sabis International, will not take place. Kenya Private Schools Association CEO Peter Ndoro says there will be nothing but losses this year, and probably the next as well. "Those schools which opened in 2013 will find it difficult to operate yet they had invested a lot of capital," said Ndoro, noting that because there is no cash-flow for private schools, against which they get loans from banks, it will be difficult for some of them to resume. There are 90,400 private primary and 1,600 private secondary schools. The future of private schooling is uncertain. Even when the schools reopen, very few will have the financial muscle to keep going. And with the purchasing power of most parents devastated by the pandemic, the future might be bleak for private schools. With the purchasing power of parents battered, most of them will seek cheaper ways for training their children.