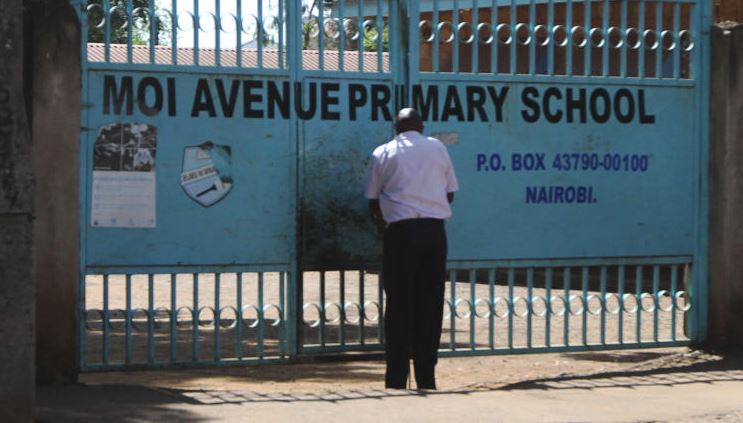 Public schools across the country are facing a major security threat, after it emerged that most of them are not guarded.
They also have neglected lawns, broken window glasses and collapsing fences and gates. Food stuff is rotting in some stores with no staff to manage the wastage that will cost the institutions huge sums of money.
Primary and secondary school head teachers who spoke to The Standard yesterday described the state of security in the institutions as a ticking time bomb.
"It is unfortunate that most schools are not manned and should criminal minds target them, it will be serious," said Primary School Heads Association national chairman Nicholas Gathemia.
And with the burden to secure schools rested on the institutions' Boards of Management (BoM), pressure is piling on primary and secondary school head teachers to make arrangements to secure their property.
Read More
Mr Gathemia yesterday said that all school head teachers should be on duty.
"Because of the pandemic, most head teachers are unable to reach their schools. However, we have advised our members to try as much as they can despite the circumstances," said Gathemia.
Head teachers last week rejected a move by the government to send new textbooks to primary schools, saying there are no proper security arrangements.
Kenya Secondary School Heads Association chairman Kahi Indimuli yesterday said principals have a moral duty to secure schools but without money to pay critical staff, their hands are tied.
"Some schools managed to keep guards and cleaners for about two months. But with the extension of closure, many have told me they may not make it any further," said Mr Indimuli.
Salaries of non-teaching staff is captured under the personnel emolument which was collapsed and pooled together with local travel and transport, administrative costs and electricity, water and conservancy.
Head teachers now want the government to release part of term two and three capitation funds to enable them pay salaries and utility bills.
An internal memo from Tiaty West Sub County reveals the extent of the security concern in schools.
"This is to inform you that reports reaching us indicate that most learning institutions in our sub-county are left unmanned in the day and at night, therefore, exposing our institutions to vandalism and theft," reads the memo.