Magoha's conditions for re-opening teacher training colleges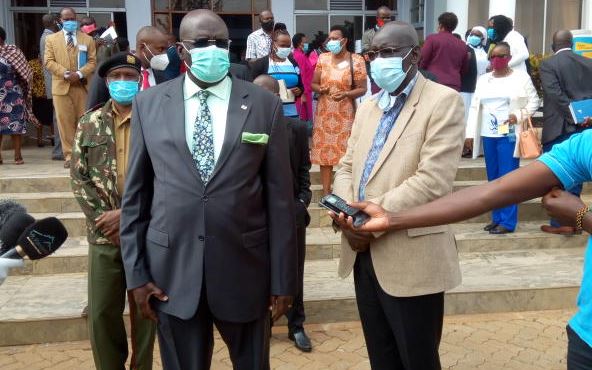 The government has warned that any private teachers training college that will not have its staff members tested for coronavirus will not be allowed to open.
Education Cabinet Secretary George Magoha (above) said testing of staff for the virus will be mandatory for all public and private colleges. "If you don't test your teachers and other staff members and you are operating a private college, you should rest assured that we will not allow you to re-open," said Prof Magoha.
He spoke yesterday at the Kenya School of Government, Embu Campus, during a consultative meeting on re-opening preparations for principals of teachers training colleges.
The measures
The CS said the colleges had pledged to comply with all the health requirements in readiness for re-opening in September.
The measures include social distancing of 1.5 metres both in the classrooms and hostels, wearing masks and providing sanitisers, soaps and running water. He said colleges may be re-opened in phases to help monitor how well they comply with Covid-19 containment measures.
"The president will announce the re-opening after getting advice from the teams that are charged with the responsibility of finding how prepared the institutions are for re-opening and also depending on the success in containing of the spread of the virus," he said.