Lecturers want phased reopening of varsities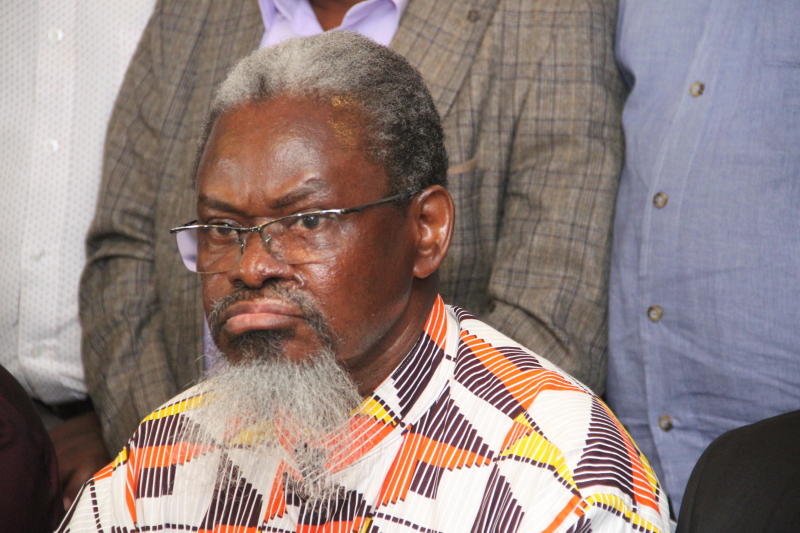 University lecturers have expressed fears of catching coronavirus if proper measures are not put in place to protect them before learning resumes.
The more than 10,000 teaching staff said a number of them, especially professors, are already in the risk category by virtue of age.
Most of the professors fall within the age bracket of 50 years and above.
The lecturers, through University Academic Staff Union (Uasu) want those with underlying conditions, and who will be in direct contact with students to be afforded greater protection.
In a joint report titled "Effects of Coronavirus Pandemic on Education – Mitigation Measures, Analysis and Recommendations on Reopening of Schools, Colleges & Universities," the lecturers laid out a roadmap for reopening universities.
"The university should take measures, such as already taken by the Judiciary to limit the virus' disproportionate impact on the older age groups (for example provision of adequate health cover, working remotely as much as possible, among others)," reads the report.
Part of the measures lecturers want implemented is rolling out of a staggered academic calendar to reduce the number of students on campus.
Lecturers want to be allowed to decide whether to adopt e-learning after re-opening or whether online instruction can be blended with face-to-face lectures.
"Academic staff should have the opportunity to choose which of the instruction modes will be used after reopening," the report says.
And in instances where lecturers opt for online teaching, universities must provide ICT access to all academic staff upon reopening.
The details are contained in the joint report by Uasu and the Kenya Medical Practitioners Pharmacists and Dentists Union.
The report also has input of Kenya National Union of Teachers and Kenya Human Rights Commission.
In their roadmap for safe reopening of universities, Uasu officials said they have undertaken a careful review of evidence on the best approach to adopt when reopening institutions of higher education.
"Based on the available scientific evidence, the union recommends a phased, stepwise approach to reopening institutions of higher education and universities, after a demonstrated reduction in the number of confirmed new cases of Sars-Cov-2," Uasu said.
The report says reopening universities must be transparent, phased and coupled with clear communication by government and public universities, with the input of public health professionals, frontline healthcare professionals, educators, academic staff and the unions.
"Every university will require to be aligned with public health requirements designed to prevent the spread of Covid-19," reads the report.
Overall, the lecturers say that all public universities must be able to implement social distancing measures for academic staff.
"This must include providing students with adequate space in lecture theatres, laboratories, examination rooms, office space, hostel rooms, libraries, dining facilities and other common areas," reads report.
And upon resumption or learning, lecturers want regular thorough cleaning, sanitisation and fumigation of lecture theatres, libraries, dining rooms, hostels and meeting rooms.
They also want to be provided with face masks and sanitisers on campuses.
While in the universities, lecturers propose that the management must ensure adequate access to healthcare by strengthening university health care services and provision of adequate insurance cover. On graduation, lecturers propose limiting students and relatives to attend.