Number of tutors upgrading to degree 'goes up'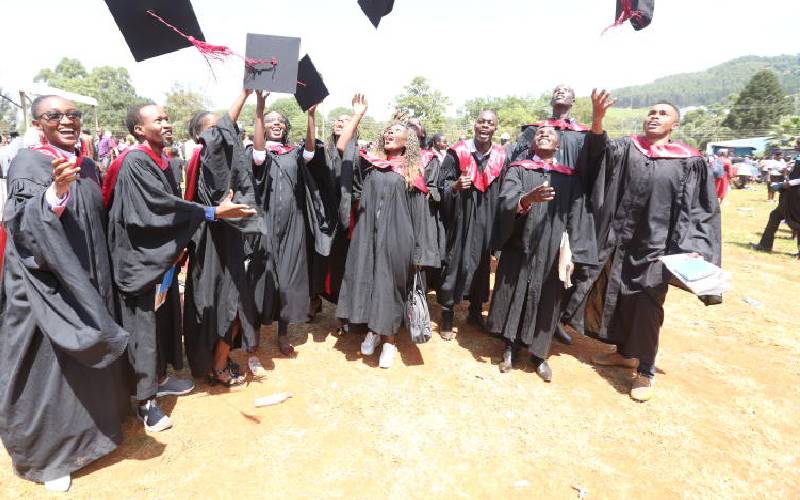 The number of teachers acquiring higher qualifications has gone up, piling more pressure on the Teachers Service Commission (TSC) to fast track their promotions.
The 2020 Economic Survey data released yesterday shows the number of teachers who obtained degree level qualifications or higher went up by 6,662, translating to a 7 per cent increase.
This brings to 61,364 the number of teachers who have for the last three years upgraded their education. Overall, the survey says, the total number of teachers with degree qualification stands at 101,560 up from 94,898.
This means TSC may require additional resources to promote the teachers, who will scramble for limited slots. Promotion of teachers who have attained higher qualifications has been a sticky issue pitting the unions against TSC. The survey says the number of teachers with diploma qualifications or below is down by 698. TSC employs more than 300,000 teachers.
During the review period, according to the report, the number of teachers with bachelors' degree accounted for 94.7 per cent of the total count of teachers. It says the number of teachers with postgraduate degrees has gradually declined to stand at 1,920 in 2019.
Last year only 4,312 teachers had diploma qualifications. The number has decreased by 16.2 per cent to 3,614.
The data shows that the total number of teachers increased by six per cent to 105,234 in 2019 from 99,272 in 2018. The number of male teachers accounts for 59.0 per cent of the total teacher population in 2019.
The data does not include teachers with certificate qualifications, which form the biggest chunk of teachers in public schools.