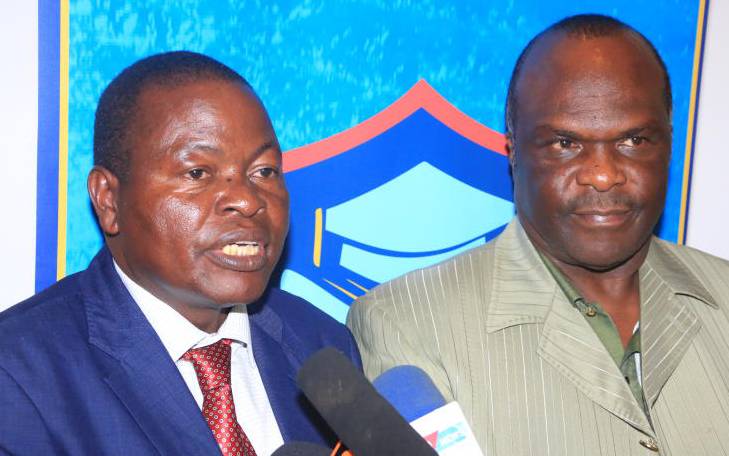 The Teachers Service Commission (TSC) has been asked not to remit teachers' loan deductions to banks.
This is in line with the government's plea for leniency from lenders in the wake of the coronavirus pandemic. The Kenya Union of Post-Primary Education Teachers (Kuppet) said several financial institutions are yet to provide customers with reprieves on loan repayments.
"Many teachers' payslips are heavily deducted to settle various loans with banks and other financial institutions, and this leaves them with so little at the end of the month," said Akello Misori, the Kuppet secretary-general.
Mr Misori said whereas the little teachers got after deductions could previously sustain them under normal circumstances, the amount is no longer tenable under the prevailing times.
Read More
"We call (for) some level of understanding from financial institutions to consider teachers' plight," said Misori.
In a letter to TSC Chief Executive Nancy Macharia, Kuppet now wants the employer to inform financial institutions that it shall not be remitting teachers' deductions.
"We urge the commission to withhold deductions for teachers' loans and liaise with financial institutions on the same on behalf of teachers," said Misori.
He said Kuppet is not able to state with certainty the extent of compliance with the appeal for leniency on loans, and asked TSC to intervene.
"Some banks are dragging their feet on implementing the directive, or creating unnecessary means-tests on a policy that should benefit all workers," said Misori in a letter dated April 14.
He said the policy directive to cushion workers applies to all loans that were running at the time of the declaration.
As part of the economic stimulus package, the government recommended that commercial banks and other financial institutions provide relief for workers on the repayment of loans during the pandemic.
This was aimed at boosting efforts to cushion families and businesses from the effects of reduced business activity during the coronavirus crisis.
Kuppet said only a handful of financial institutions have offered various reprieves, from outright loan holidays to the suspension of the levying of interest. The union also said only a few financial institutions have communicated with account holders on the same.
Misori said with schools closed, many teachers are currently far away from their bank branches and are unable to make individual applications for relief.
"We have received complaints from teachers whose banks deducted interest on March salaries. We have also analysed payslips of many teachers and we have confirmed that many financial institutions have not complied," said Misori.