It's last day for revision of courses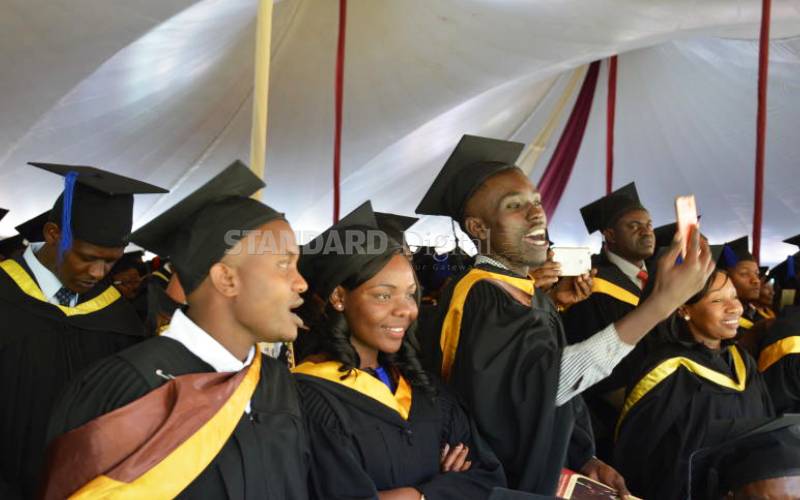 More than 600,000 students who sat last year's national exams have until this evening to complete the courses revision.
Kenya Universities and Colleges Placement Service (KUCCPS) has said today's deadline will not be extended.
"We are running a fairly tight schedule and we do not intend to make any extensions. We shall, however, open the portal later on for third revision after we shall have processed these ones," said John Muraguri, KUCCPS chief executive officer at the weekend.
The Standard established that the service is running behind schedule having opened the portal late for students compared to the last three years.
Last year, qualified students were allowed to undertake first courses revision between February 6 and March 4. The second revision was done between March 15 and 22.
Second revision
In 2018, the KUCCPS opened portal for first revision between January 24 and February 14. Second revision took place between March 1 and 12.
And in 2017, the first revision was conducted between January 30 and February 17. The portal was opened for second revision between March 27 and April 1.
Muraguri yesterday said that all students must strive to complete revision by Monday 5pm.
"After that we shall close portal to process the requests in readiness for second revision," said Muraguri.
During second revisions, only applicants that were not placed after first revision are allowed to apply.
During first and second revisions, the number of applicants placed per programme is based on merit and according to candidate's choices. Applicants who meet the requirements, but fail to apply or are not placed in any preferred choices after second revision are offered placement in any unfilled courses.
The first application stage takes place in schools when candidates sitting KCSE apply to the KUCCPS on courses they wish to study in universities and middle level colleges.