Needy, disabled boy admits self at his new school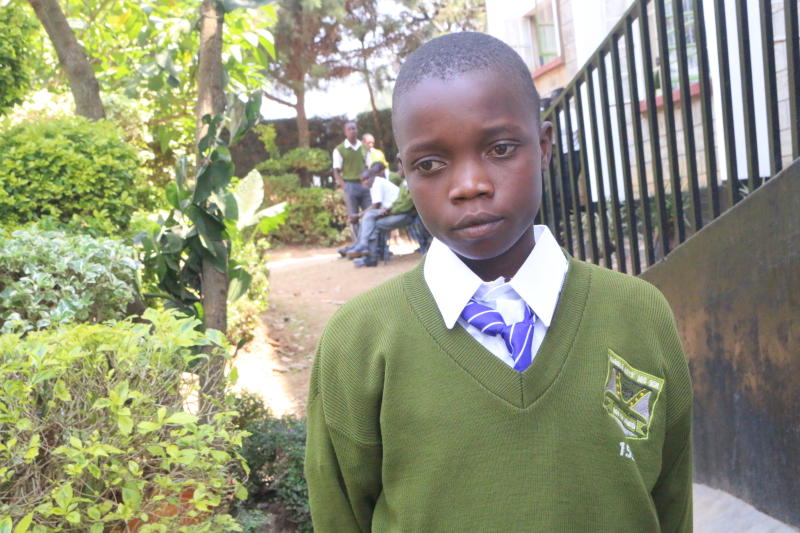 A disabled boy living with his sick grandmother has surprised many by walking to Mabole Boys Secondary School in Butere Constituency, alone, to seek admission.
John Emitati was born with disability that saw his mother abandon him. He has been living with his maternal grandmother in Eshisakha village.
The 14-year-old boy has been the caregiver to his 86-year-old grandmother who suffered a stroke years backs. He sat his Kenya Certificate of Primary Education (KCPE) examination last year at Eshisakha Primary School, scoring 333 marks.
Realising he had no other relative to put him through secondary education, Emitati last Monday limped for about three kilometres to the school where he was selected to join Form One.
He arrived at the school gate and was led to the principal's office by the gatekeeper. The principal, Benson Ogeda, said he was surprised to see a boy in old dirty and torn clothes knock at his door.
The boy made his case known to the school head and convinced him that he was needy and didn't want to lose the chance to join a school that in last year's Kenya Certificate of Secondary Education exams emerged fifth in Kakamega County.
Deplorable condition
The principal said the boy wept as he explained his situation. To verify the boy's claims, the principal sent the school messenger to the boy's village. It was established that he was actually living in deplorable conditions.
The boy was told to return to school the next day with one of his primary school teachers who would stand in as his guardian since his grandmother could not move.
When he went back to Mabole, two students donated their old shirts and trousers that will serve as his school uniform while he waits for the school to give him a new one.
Emitati was led to class, but with his old uniforms and sandals, the attention of everyone in the class was on him.
No fees
Since he had no school fees or any shopping, he requested the school administration to allow him to be a day scholar.
Emitati has not yet paid any school fees and is forced to go back home daily while the rest of the students are boarders.
"I am happy that I have joined but it's hard as I have to trek kilometres despite my sick leg daily back home to my grandmother who is sick and can't pay for my education," said Emitati.
The school principal said he is still seeking help to enable the boy fully settle in school like the other students.
Education Cabinet Secretary George Magoha has instructed all school heads to admit all the students, whether they have school fees or not.
Mabole is yet to receive 25 of the students who were placed for admission.