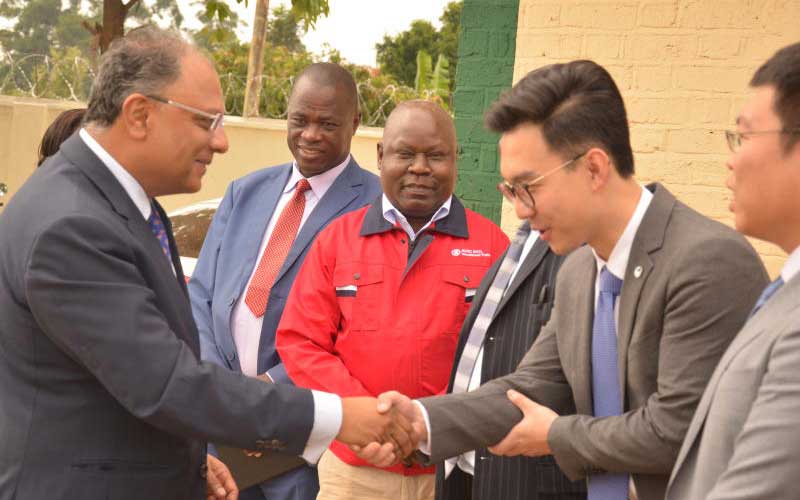 The government has invested Sh1.2 billion in 12 centres of excellence in hospitality and food technology.
The institutions have been equipped with state of the art equipment and will offer training in the hospitality sector.
According to the outgoing Principal Secretary in charge of Technical Vocational and Education Training (TVET), Kevit Desai, the centres are meant to promote the tourism sector.
The centres are Sigalagala National Polytechnic, Kenya Coast National Polytechnic, Mabella Technical Vocational Centre and Sot Technical Vocational Centre.
Others are Nakurune Technical Training Institute, Lamu East Technical Vocational Centre, Teti Technical Vocational Centre, Olessos Technical Training Institute, Kamukunji Technical Vocational Centre, Sirisia Technical Training Institute, Bomet Central Technical Vocational Centre and Kericho Township Technical Vocational Centre.
Read More
Kenya-China project
Dr Desai, who has since been moved to the State Department of the East African Community (EAC), was speaking at Sigalagala National Polytechnic yesterday where he presided over the graduation ceremony of 24 trainers in hospitality and food technology.
The training was sponsored by the Ministry of Education under the Kenya-China TVET project at a cost of Sh4.5 million. AVIC international, a Chinese-based company, conducted the training.
"The tourism sector plays a huge part as it pumps at least Sh790 billion into the economy which translates to 8.8 per cent of the county's Gross Domestic Product (GDP)," he said.
Desai said the 24 trainers would be posted to technical training institutes, polytechnics and vocational centres across the country to boost skills in hospitality and food technology.
"Many cooks and waitresses do not have formal training in the sector but learn through experience. Those are the ones we are also targeting in this programme. The 12 selected institutions will retrain and certify," he said.