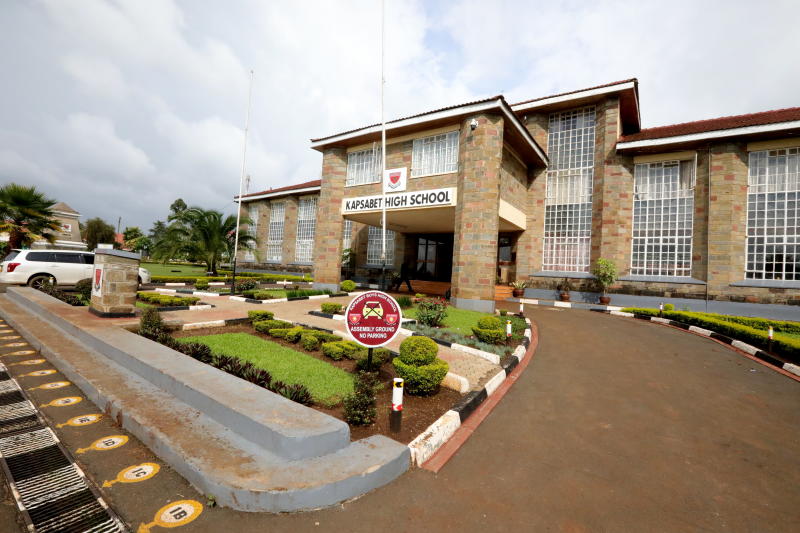 Kapsabet Boys High School in Nandi County has gradually lived its motto – Strive to Excel.
Five years shy into its centenary celebration (it was established in 1925), the school is rated among the popular schools in Kenya for KCSE candidates seeking to join Form One.
According to the 2018 placement results, the school tops in the boys' category as it was picked by 62,383 students as their first choice.
The school has created an extra stream, bringing the number of streams to 10, from last year's nine to meet the increasing demand.
One stream
"We are receiving 485 Form One students this year. This is an increment by one stream from last year's 435 students," said Mr Kipchumba Maiyo, the school's Chief Principal.
Maiyo added: "The demand has been heightened by need to ensure 100 per cent transition from primary to secondary school."
Apart from producing the country's top candidate, Buluma Wabuko Tony, who scored an aggregate of 87.159 points in 2019 KCSE results, Kapsabet emerged second best school in terms of the number of As it produced.
The school routinely identifies a code name immediately Form One students join. The code name for 2019 KCSE class was 'The Champions', which was truly reflected in results. It was elevated from a provincial school to its current national status in 2011.
The institution has 60 Teachers Service Commission hired staff and 12 employed by the board.
Professor Simon Mining, the current board of management chairman, says in the institution's alumni journal that the school "has given us the knowledge, talent, skills and energy to serve the people of Kenya and beyond".