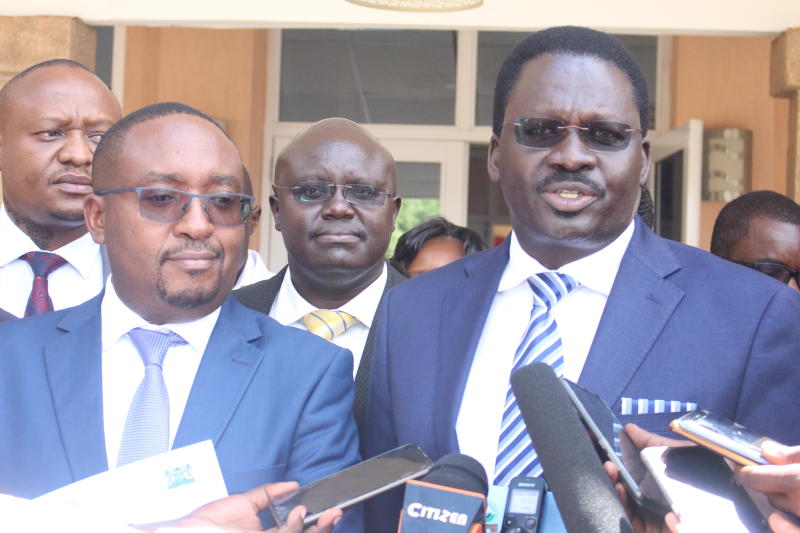 Kabarak University has signed a memorandum of understanding (MoU) with Machakos Level 5 Referral Hospital that will see the school's medical students undertake internships at the facility.
The agreement was signed yesterday by Machakos County Health Executive Ancent Kituku and the university's Vice Chancellor Henry Kiplagat (pictured) at the hospital.
In the agreement, the hospital will offer opportunities for trainees in various medical courses offered at the university to carry out all practical-related course requirements.
Kabarak University offers a wide range of medical programmes in its school of medicine and health sciences, and school of pharmacy.
Prof Kiplagat said the deal would equip the university's medical students with the requisite practical skills.
"We are very excited to sign this MoU because this hospital will afford opportunities to our students pursuing medicine, pharmacy and public health to undertake clinicals, which account for 50 per cent of training requirements in the field of medical programmes," he said.
The VC added that the partnership will also play a critical role in supporting the health component of President Uhuru Kenyatta's Big Four Agenda.
He said the university's choice of partnering with the hospital was informed by evidence of its high-quality health management standards as well as availability of state-of-the-art medical equipment.
Dr Kituku said the MoU would be a boon for patients at the facility.
"While we pride ourselves in providing access to modern facilities for medical training, the MoU will also serve us well in terms of boosting our human capital," he said.