It's better days as Ministry and Knec reforms yield credible results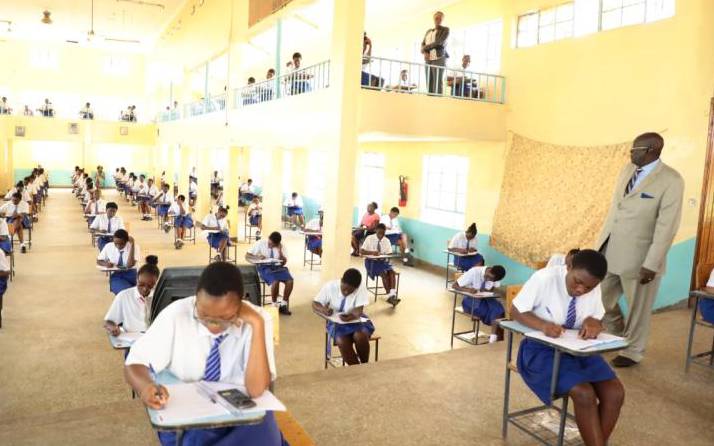 Satisfaction, lies not in the attainment, it lies in the effort; full effort is full victory.
These are the words of immortalised Indian political and spiritual leader, Mahatma Gandhi. For a country that had covered significant ground on the road towards accepting rampant cheating in national examinations, it is better days as we finally find our way back to honesty.
Last week, the country was treated to refreshing scenes of students, parents, guardians and teachers celebrating high achievers in this year's KCSE examinations.
What has made the celebrations all the more satisfying is the belief in most Kenyans that for the first time in several years, the better results witnessed in KSCE of 2019 are credible.
About four years ago, Fred Matiang'i was appointed to lead the Ministry of Education as the Cabinet Secretary. George Magoha was appointed to head the Kenya National Examinations Council (Knec). These two soon emerged as some of the most militant executors of what they believe to be true.
Same priorities
When they took over their respective offices, they had the same priority. First on their agenda was to restore credibility in national examinations.
The two men strode the education sector like the mythical colossus, their commitment to this course singular and undeterred.
As of now, days when leaked examination papers were hawked around the country with abandon impunity are certainly behind us.
As the country raises the tempo in this celebratory precursor to the Christmas season, you know that thanks to the diligence of the Ministry of Education and Knec, you live in a better country.
You live in better times because you have not gone to the nearest cyber café and found a whole week's examination papers being sold; you are witness to better history in our examination administration because you have not switched on your TV to watch news and seen the following day's papers.
In fact, in 2015, the practice was so rife that many now believed it was better for candidates to watch news than revise for the national examinations. After all, what was seen as papers suspected to have leaked eventually turned up the following morning in examination rooms.
For the first time in many years, we can claim that cheating in our examinations has fallen back to within acceptable limits. From 4,159 cancelled results in 2018, we now have only 1,039 candidates who will miss their results because of irregularities.
I say acceptable limits because while it is impossible to completely root out cheating in examinations, the level to which cheating had got between 2009 and 2015 can only be termed catastrophic.
You bear testimony to better days because the current Education CS is a different human, and he has called a presser to deny that examinations have leaked, only to rise on the day of announcing results and declare that results of thousands of students will be cancelled, and several Kenyans convicted for taking part in the degenerate chain of leaking and cheating in examinations.
You are a resident in an improved country in which analysis of examination results is no longer one-dimensional. What we have witnessed in the past is a top to bottom approach with emphasis on the top achievers.
Thanks to the good insights at Knec, efforts from schools and students never before recognised can now be seen. For the first time in the history of analysis of examination results, we have seen how students who had been effectively written off at KCPE go on to outperform their counterparts who scored higher marks and attended better schools.
You can testify to a beautiful story in a progressive country when you hear about an unknown school, Nyakiambi Secondary, making an A- out of a student who joined Form One with a mere 277 marks.
Credible results
That means that from a C student, Muchai Gachie has worked her way to an A student in four years. Your celebration of this credible, and hard-fought-for results must ring deserved when you look yonder and see one Kinyua Milka Wanjiru of Gathara Secondary who despite joining form one with just 179 marks, converted her perceived failure to a B-.
Your story of this year's KCSE reaches its most desired ending when you move down west to Busia and Kakamega.
A boy was born at Ebukadanyi in Busia (a couple of kilometres across the river from the home of yours truly), schooled at a modest primary school in Mumias, then joined Kapsabet Boys. This boy, Buluma Tony Wabuko, led the close to 700,000 candidates who sat KCSE in 2019.
The stories of the above three teach us is that with a level playing ground, every hardworking student in any part of the country will see the honest work of their hands rewarded.
The Ministry and KNEC must be lauded for saving the country from self-mockery.
For years, we have ridiculed ourselves celebrating Mickey Mouse As and overblown academic triumphs.
- The writer is a lecturer in Literature at the University of Kabianga – Kericho.