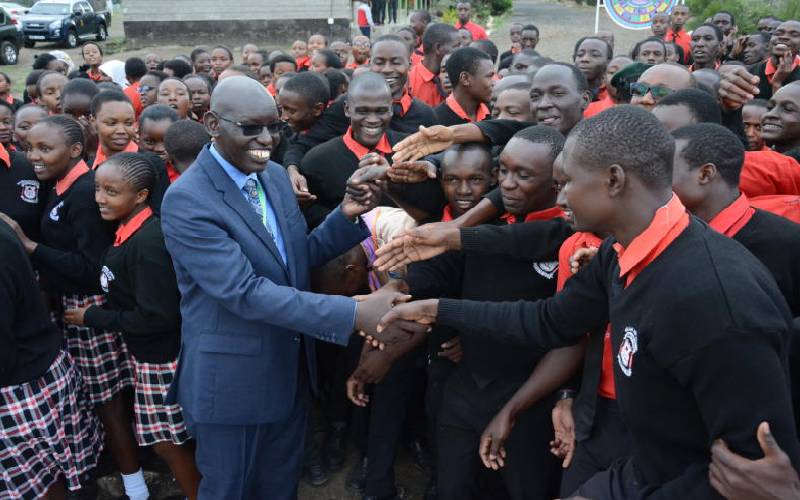 The Ministry of Education will from next month release Sh8.2 billion to expand infrastructure in secondary schools to facilitate the 100 per cent transition policy.
Principal Secretary in the ministry Belio Kipsang said yesterday the funding from the World Bank would go into construction of science laboratories.
Dr Kipsang said the infrastructure investment was part of the State's wider plan to encourage science and innovation in schools as the country transits from the 8-4-4 system of education to the new Competency Based Curriculum.
"We are investing Sh8.2 billion through the World Bank to ensure that we have adequate laboratories in our schools and to ensure that there are many opportunities for our students," he said.
Speaking at the unveiling of Sh1.6 billion Nova Pioneer Schools for Innovators and Leaders, an international private secondary school in Eldoret, Kipsang said to guarantee the 100 per cent transition to secondary schools, the ministry would complete recruitment of 10,000 intern teachers before end of the year.
The PS said deployment of the funds for infrastructure and recruitment of additional teachers will put students in public learning institutions at par with their counterparts in private schools.
He said out of the 1,083,456 2019 KCPE candidates who are expected to join Form One in January, at least 200,000 will join private secondary schools. He added that a 1:1 textbook ratio has been achieved in both primary and secondary schools.