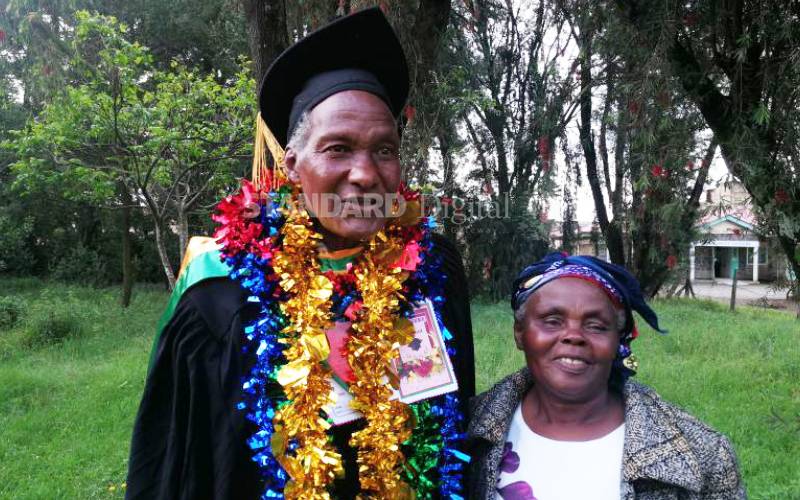 A teacher's dream to become a degree holder has come true long after his retirement.
Wilson Mutuota, 74, was on Friday awarded a Bachelor of Education during Laikipia University's seventh graduation ceremony.
Mr Mutuota said his passion for education had been proven.
The former teacher said he had been aspiring to be a graduate, but he could not raise fees since he was bringing up his six children.
"I have worked as a teacher for a long time, but I admired my students who graduated and I wished I could be like them. That's why I enrolled for a degree course. At last, I have attained my goal," he said.
Mutuota said he decided to pursue the degree after he retired. "I had no time to go to school but after retirement, I found time. My family supported me all this time," he noted.
He plans to utilise the skills in inspiring the young generation on the need to get education as well as to spread the word of God.
"I am a believer in God and I want this education to also help me spread the gospel. This will help me preach to the world that everything is possible despite age," he noted.
His wife Margaret Wanjiru said she was shocked when her husband disclosed to her that he was enrolling for a degree course at his age.
Wanjiru said it was after he became persistent that she agreed to support him. Lawrence Kamanda said his father had always been passionate about education.
Mutuota's family yesterday celebrated his achievement at his home in Ngomongo village, Nyahururu.