Girl who was saved from cut is the best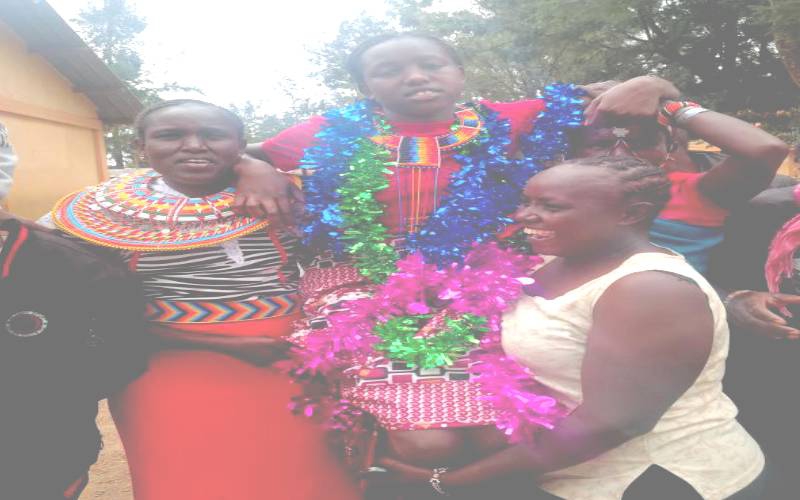 A decision by the parents of Nasline Ntobikoi to relocate from Ol-Moran in Laikipia County to Rumuruti town has paid great dividends.
The move meant that the 14-year-old girl would escape the scourge of female genital mutilation or early marriage, which are considered normal practices in her community.
Ntobikoi is now the best girl in the county after she scored 420 marks in this year's KCPE exam.
When The Standard visited her at Familia Takatifu Primary School, Ntobikoi was smiling from ear to ear.
"I want to thank my parents for taking me to school and shifting to Rumuruti. That was the best decision ever," she said.
Ntobikoi regretted that most of her age mates back in the village had either not attended school or had become young mothers.
"My father thought it wise for me to get an education and I have proved that even the pastoral communities can produce a winner," she said.
Ntobikoi said her dream of becoming either a lawyer or a journalist had moved one step closer to becoming a reality.
"This has been my passion and having achieved this, I would like to join Alliance Girls High School."
Ntobikoi's father Ben Lekalja said he moved the family to Rumuruti to save his children from harmful cultural practices.