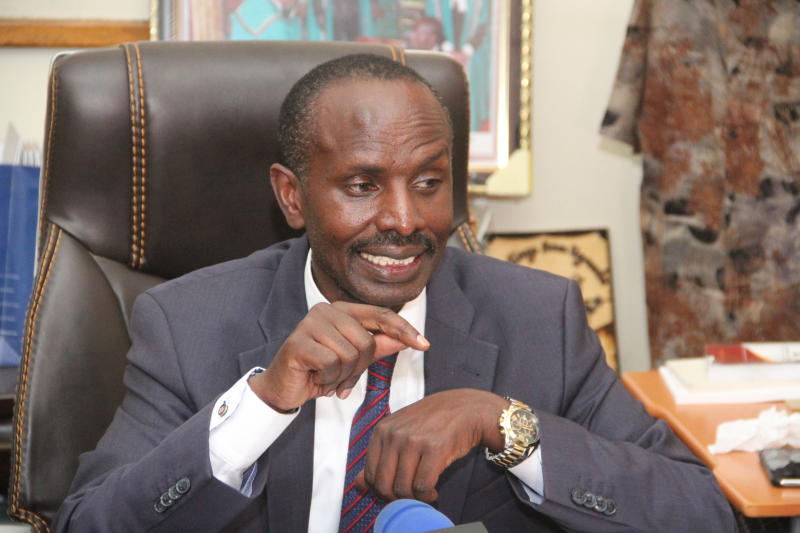 Labour Court yesterday cleared Wilson Sossion to work as Kenya National Union of Teachers (Knut) secretary general while serving as Nominated MP.
In a decision which is a major victory for the embattled Knut secretary general, Justice Maureen Onyango also held that he can contest and retain the seat even if he is not a teacher.
The decision by Justice Onyango on whether a person who is not a teacher can lead the giant union comes as Sossion battles National Executive Committee officials who had suspended him after Teachers Service Commission (TSC) de-registered him.
Knut splinter group led by acting secretary general Hesborn Otieno wants Sossion to quit arguing he is no longer a teacher.
Sossion celebrated the decision, describing it a big win for the labour movement.
Read More
"This is a land mark ruling. It cements the position of special interest group in the constitution, it is not a win for Sossion. It is a win for the whole labour movement in the country," he said.
He urged Knut executive members to end the fight and help him address teachers' welfare. "I am urging my colleagues as the chief administrator of the union, let us settle down and deliver our mandate to the teachers," Sossion said.
Defied regulations
The same court that has saved the embattled secretary general earlier declared that TSC was right to de-register him as he had defied regulations that employees should not engage in partisan politics.
Justice Nelson Abuodha in his decision in July ruled that the Nancy Macharia-led commission was right to show him the door as his interests in Parliament were that of the party that nominated him and not teachers as he had argued.
However, Justice Onyango observed that Sossion's position as Nominated MP does not interfere with his work as Knut secretary general.
According to the judge, MPs are allowed to earn a living away from the august House so long as it does not conflict or interfere with their work to the constituents. She found that the Nominated MP has no constituents looking up to him for services hence he can earn a living from the union. "It is clear that the section read alone does not bar an MP from holding any other office. And it is not in doubt that an MP can also seek other gainful employment. A secretary general may be a person not engaged in the sector," she ruled. At the heart of the battle between Sossion and seven union members was whether he could hold two offices at the same time.
The petitioners who included Catherine Njuguna in one case and Eli Wafula in another, argued that the embattled secretary-general ought to have stepped aside immediately he was sworn in as Nominated MP for ODM.
They said he is overwhelmed and cannot effectively address the teachers' needs.
According to the petitioners, Sossion was serving his own interests to the detriment of the union. They cited his opposition to the Competency-Based Curriculum.