Depression in universities rising fast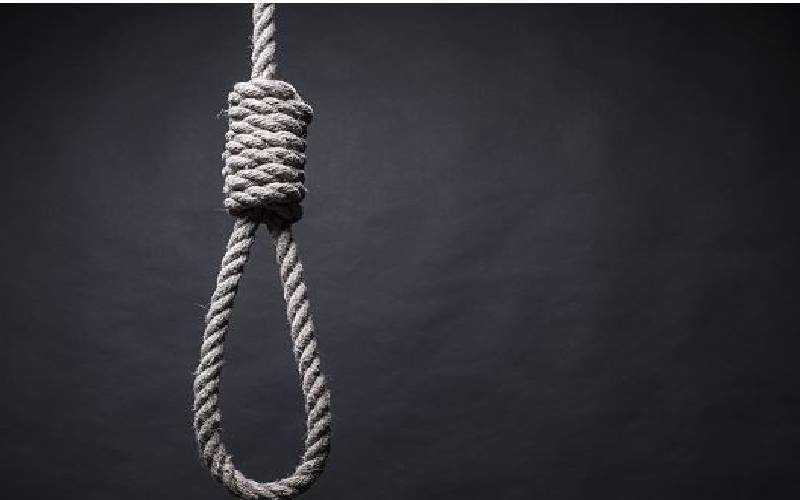 Dear mum and dad, I am sorry I had to do this. I love you guys so much, but I can't take it any longer. Life has become unbearable. I cannot live like this anymore."
This is the note a 24-year-old university student, who committed suicide in March, this year, left her family.
The body of the South Eastern Kenya University student was found dangling from the roof of her rented house at Kwa Vonza trading centre, Kitui County.
It is just one of the many suicide cases that keep hitting the headlines, raising numerous questions on the mental state of university students.
World commemorates
Today, Kenya joins the rest of the world to commemorate World Suicide Prevention Day.
A recent World Health Organisation report named suicide among top 20 leading causes of death.
According to the Depression and Other Common Mental Disorders report released in 2017, an estimated 788,000 people committed suicide in 2015.
"Many more than this number attempted suicide," said the report.
It noted that suicide accounted for close to 1.5 per cent of all deaths worldwide in 2015.
According to the report, suicide was the second leading cause of death among young people aged between 15 and 29 globally in the same year.
Lately, in Kenya, university students have appeared vulnerable to suicide.
A 2014 study published by the 'Journal of Affective Disorders' found depression prevalence to be 35 per cent among university students – 33.5 per cent in males and 39.0 per cent among females.
"Depressive illness was significantly more common among first year students, those who were married, those who were economically disadvantaged and those living off campus," read the research carried out at the University of Nairobi, in part.
Glory Kathure, second year student at Moi University pursuing Civil Aviation Management, recalled a suicide case.
"I had a friend whose belongings, including clothes and cooking utensils, were repossessed due to financial issues," she narrated.
Kathure added that the unexpected change of environment, especially if someone comes from the village, contributes to the risk of suicide.
"At times these people really face cyber bullying. You can't imagine seeing a picture of you circulating with a very weird meme," said Kathure.
She also cited relationship problems as one of the factors that contributes to suicide.
One such case is that of Cooperative University student Fridah Makena, who in March, this year, allegedly took her own life over a failed relationship with her boyfriend, also a student at the same university.
Desmond Ogubi, a UoN master's student pursuing Conflict Resolutions and Disaster Management, said it is not surprising to find students engaging in drugs and alcohol following depression.
"No one has trained them on how to handle tough issues as they grow up," he said.
Ogubi, who runs a nonprofit body dubbed Anika which provides safe places for students to speak their mind, said the problem stems right from childhood way before someone joins campus.
"You will find in high school, the mathematics teacher is the one who also doubles up as the school counsellor. How do you expect a student to trust the teacher on an intimate matter in an out-of-classroom environment?" he posed.
He added: "How can you trust a counsellor who would on any other day be so quick to hand you punishment for the slightest mistake?
Safe spaces
Ogubi described the safe spaces created by institutions to handle students with mental related issues as traditional.
"It is like the church. You go in and confess your sins. It is hard for a young person to open up to a counsellor who is say 50 years old," he said.
"The systems and policies are there but they just don't know how to target the youth."
At this year's CitiesRise convention in July in Nairobi, Head of Mental Health in the Ministry of Health Simon Njuguna noted that mental health strategies should no longer be about mental illnesses but mental well-being.
"About 75 per cent of mental disorders can be traced to when the patient was between 0 and 24 years," said Dr Njuguna.
Public Health specialist Bernard Olayo said in order to normalise mental illnesses, self-diagnosis should be encouraged.
"We have sensitised people to have a high suspicion for malaria. It should be the same way for mental illnesses," said Dr Olayo, the founder of Centre for Public Health and Development.
Olayo said while it is okay for someone to be sad, if they appear too sad then this should create suspicion that they have a mental condition, possibly depression.