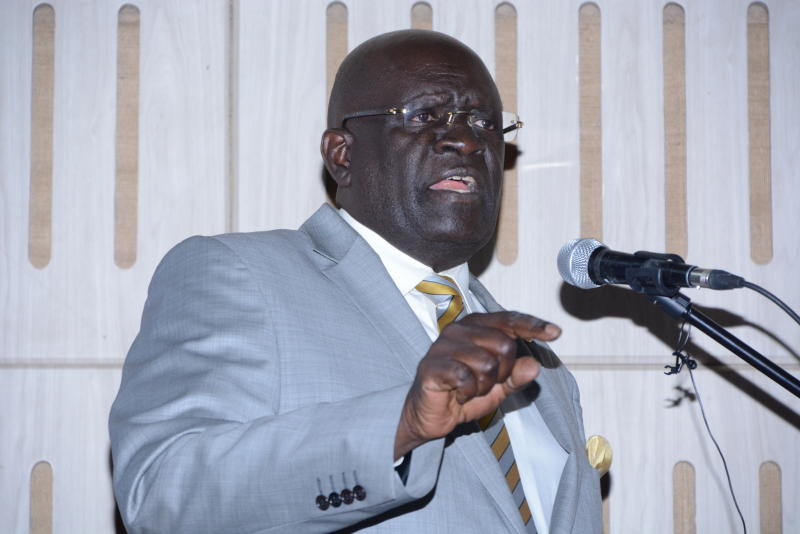 Accountants are posing a serious challenge to financial management in secondary schools, Education Cabinet Secretary George Magoha has claimed. Magoha said the "permanence of bursars" was a blow to financial management owing to their long stay in their schools of operation. While thousands of school heads were transferred from their institutions during the delocalisation programme by the ministry, the school bursars were not affected. Headteachers have often been blamed in the past for financial misappropriation in their schools and recent proposals were made by the Ministry of Education to have investigations into suspected deals carried out.
SEE ALSO: Clinging to hope as crisis balloons
"Some of them (bursars) have been found to engage in some unethical financial practices that present a challenge to incoming principals after transfers are made," said Prof Magoha during the Catholic Schools Principals Association conference on Thursday at Catholic University of Eastern Africa. While advising principals to be careful, Magoha said without proper management of finances in schools, academics, infrastructure and resource improvement would be compromised. "For proper utilisation of finances and resources entrusted to you by the ministry, parents and communities, I call upon you to exercise the highest level of prudence and integrity," he said. The CS told school principals to enhance management of their institutions ahead of the implementation of the Competency Based Curriculum (CBC) at secondary school level. He said the new curriculum was focusing on strengthening virtues and development of values, adding that such preparations should start early before the roll out of CBC in secondary schools.
SEE ALSO: Online classes or private tutor? Parents' dilemma as schools remain closed