Ministry links student unrest to use of drugs in schools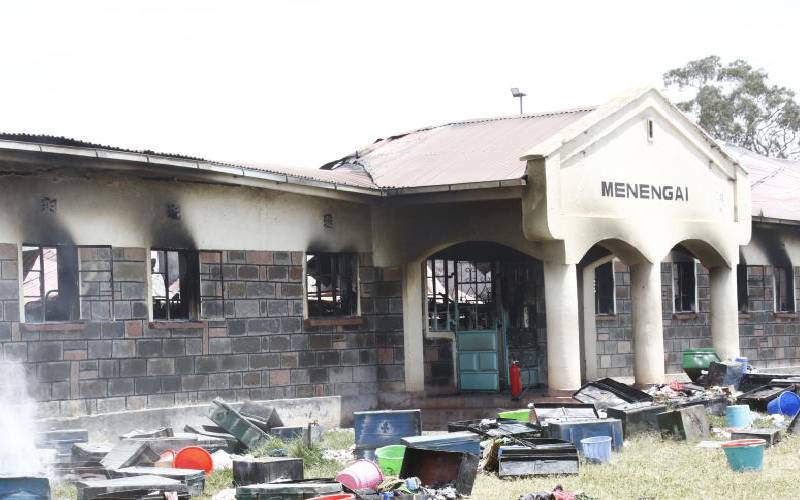 Drugs and substance abuse have been blamed for recent cases of school unrest.
At least six secondary schools in the Rift Valley have reported unrest as the first term of the school calendar comes to an end.
These are Kirobon Girls, Kirobon Boys, Njoro Girls, Njoro Boys, St Joseph's Girls and St Joseph's Boys in Kitale.
Rift Valley Education Director Mary Gaturu said education stakeholders were working closely with chiefs and assistant chiefs to help fight drugs and stop them from being sneaked into schools.
"It is common knowledge that drugs are being sneaked into schools, this is why we are working closely with local administrators to contain the vice that continues to be reported," said Dr Gaturu.
She spoke yesterday after a fire razed a dormitory at Kirobon Girls Secondary School in Nakuru.
The dormitory burnt down at around 5am while students were heading for morning preps.
Yesterday, county's education officials, police and the deputy county commissioner held a meeting at the school and assured students that learning would continue uninterrupted.
Nakuru County Director of Education William Sugut said alternative accommodation would be provided for affected students.
"We shall not close the school, we shall ensure the girls are provided with personal effects and accommodation until the official school closing date," said Dr Sugut.
Sugut said peer pressure also contributed to cases of school unrest reported in the county.
The dormitory fire at Kirobon Girls happened at the same time when property of unknown value was destroyed at the neighbouring Kirobon Boys Secondary School.
The students destroyed windows of the administration block, dining hall and some classrooms. They wanted the school closed.
"It is unfortunate that we have cases of learners copy-catting behaviour from their peers," said Sugut.
Area MP Raymond Moi also visited the two schools and condemned the destruction of property. "Learners should be competing on improving their grades in school, not causing destruction that their parents have to pay for," he said.