Enough books, now give us laboratories, heads say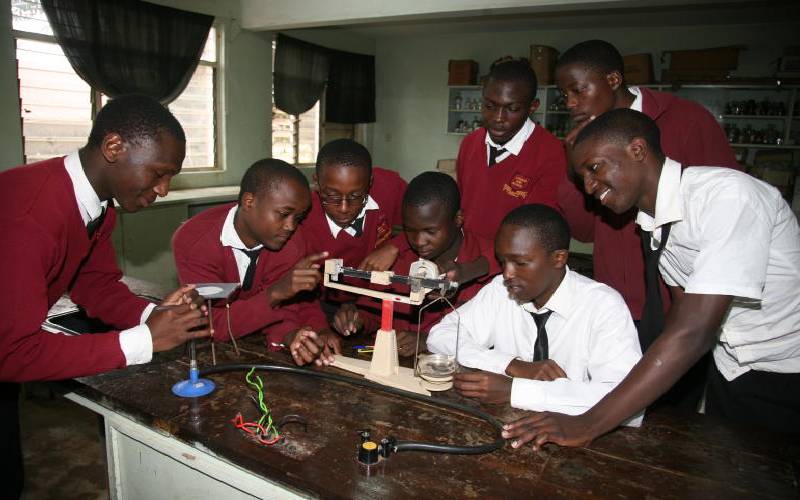 High school principals have proposed a new funding plan after the government announced it has achieved the optimal student-book-ratio.
The more than 7,000 heads want funding to focus on other areas that support learning, saying by the end of this year, all schools will have received enough books.
Kenya Secondary School Heads Association (Kessha) national chairman Kahi Indimuli said many schools do not have adequate laboratories.
The adoption of Information and Communication Technology (ICT) in high schools is still low, he said, pleading with the ministry to consider adequate funding.
"It is important to improve and encourage ICT adoption in schools. We have proposed that the ministry includes a new vote head in subsequent allocations," said Indimuli.
He said integrating ICT in teaching is a noble idea that all schools must adopt if adequate funding is factored.
He said many schools – including established ones – still have inadequate laboratories for students and pleaded that from next year, the funding be channeled to such projects.
"Many schools only have one laboratory per subject, and this has continued to affect candidates performance," he said.
By end of this year, he said, all schools will have received adequate books.
"Projections are that all schools will have books. And we requested the ministry to now focus funding to other tuition areas that support students learning," Indimuli said.
The government has distributed 60 million textbooks to public primary and secondary schools. Basic education PS Belio Kipsang said the ministry had achieved the 1:1 textbook to learner ratio, which is important in effective teaching and learning in school system.
Kipsang said this marks an important step in improvement of literacy and numeracy in the Early Years of Education (YES) besides the Secondary Education Quality Improvement Project (SEQIP).
Education CS Amina Mohamed said that SEQIP seeks to improve the quality of education in the country.