Sh43m fund revives dreams of 400 bright, needy students in Bungoma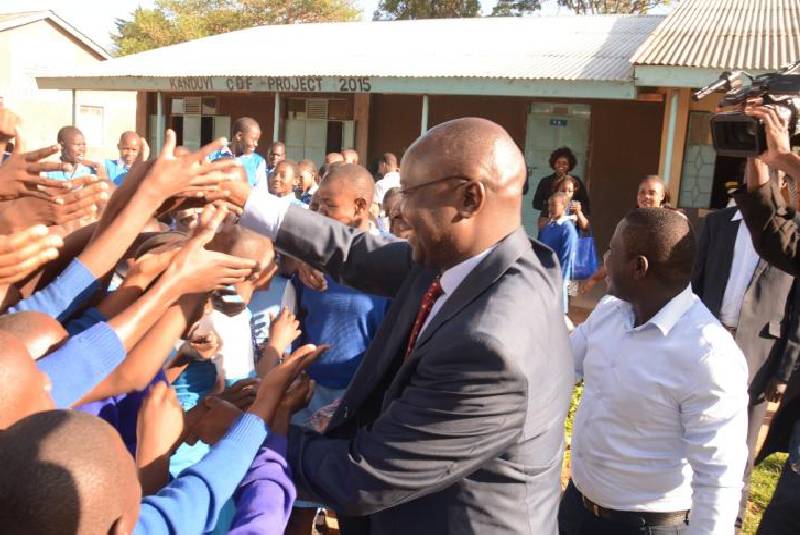 Bungoma County has put Sh43 million into scholarships for the second year running to support 400 bright and needy students admitted to national and extra county schools.
This year, at least eight students in each of the county's 45 wards were picked for the scholarship award.
Besides being needy, beneficiaries were required to have scored a minimum 350 marks in KCPE and admitted either to national or extra county schools. Students with special needs were also considered for the county scholarship.
The latest funding brings to 800 the number of students on full scholarship in the county.
Another 400 continuing students, now in Form Two, were also awarded scholarships after a fresh vetting exercise that saw 23 students dropped for ineligibility and 42 were awarded but cautioned for poor academic performance.
The Scholarship Scheme is part of Governor Wycliffe Wangamati's push to ensure no child from the county misses out on their school of choice on account of fees.
Cycle of poverty
"This is the only way to lift our people out of the vicious cycle of poverty," he told the County Assembly when he sought clearance to increase the scholarship and bursary funds from the initial Sh180 million to Sh400 million per year. The Sh43 million allocation to scholarships is only part of the Sh400 million set aside to support secondary education in the county.
From the Bursary Fund, about 1,000 needy students from each of the 45 wards or 40,000 students across the county are each awarded a minimum Sh10,000 for those in boarding county schools and Sh5,000 towards a feeding programme for those in day schools. Application for this year's bursary for students joining Form One is on and runs up to January 15, 2019.
The county has another 35,000 continuing students now in Form 2 who have benefited from the scheme; bringing the total number on bursary beneficiaries to 75,000 in two years - the highest number in the country.
Speaking at the unveiling of the 2019 scholarship beneficiaries at the Head Office in Bungoma, Governor Wangamati said besides awarding scholarships, the county will also institute annual mentoring sessions through which all scholarship beneficiaries will be taken through character building, leadership and life skills, career guidance as well role modeling. The governor also called on the support of the community and especially the corporate sector to partner with the county to ensure more students benefit from this initiative. CEC Education Dr Betty Mayeku challenged the beneficiaries to fight for their right of place in the premier schools.
Dr Mayeku said subsequent awards will depend on academic excellence in school, personal discipline, participation in community initiatives as well as participation in co-curricular activities in schoo