Looming row in management of TVETs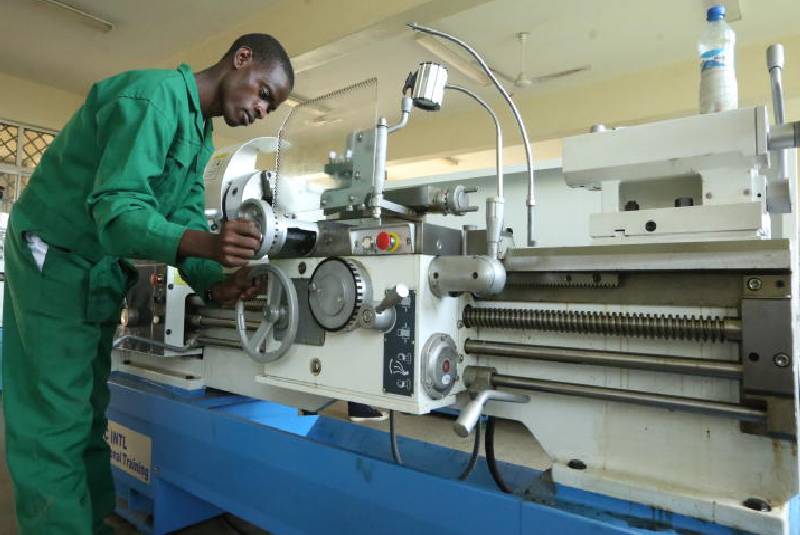 A fresh row is looming in the managements of Technical and Vocational Education and Training (TVET) institutions as government plans to recall retired tutors.
A section of members of the Kenya Association of Technical Training Institutions (KATTI) are up in arms after the association chair Gloria Mutungi announced that the plans were underway, and just waiting for a final communication from the State Department of TVET.
The government is said to be planning to fill the gap in shortage of staffs in the middle-level colleges, with the retirees set to be given top priority to tap on their experience.
In her unofficial post to her fellow principals, Ms Mutungi wrote; "To all TVET Fraternity, I'm happy to announce good news! The PSC has approved extension of contracts for one year for all trainers and principals who retired from 2015 to date and are willing to come back."
She added: "Secondly, approved recruitment for 1000 trainers. The process to start immediately. We will halt deployment of principals till January so as to include those who retired and willing to come back. Have a merry Christmas and happy New year!!"
And yesterday Ms Mutungi declined to make an official commitment over her statement, but clarified that she would only comment on the matter 'after receiving official communication from the Director of TVET'
"The only thing I told my members was that I will give them official communication from the director. I cannot speak by word of mouth," she said.
Yesterday, an official from the State Department of TVET in the Ministry of Education confirmed that there were plans to recall the retirees, but such a move had not been fully formalized.
"As at now we treat that information as rumours because there is no official communication yet, but such talks can be heard from the corridors," he said.
KATTI members who spoke on condition of anonymity said the move would deny fresh graduates an opportunity to get absorbed.
A principal from TVET institution in Nyanza noted that there were thousands of graduates who have not been absorbed as from 2006, and who are supposed to be given priority in the recruitment.
"What new thing would come from retirees who have been in service for over 30 years? This is an insult to the young graduates who need jobs. And if the senior managers could not mentor people to take over when they retire then they failed and should not be allowed back to the institutions," he said.
Other principals said the move would bring management wrangles within the institutions as principals returning from retirement still have interests in the management of the institutions they headed.
"Some of the principals who retired in 2018 have handed over to the new heads, who mostly happen to be their deputies, and we just wonder if they (the retirees) will be able to effectively operate under people who were just recently taking their orders," said a principal.
He claimed that some TVET institutions were implementing multi-million projects, which the former heads want to have stakes in.
The TVET heads vowed to oppose the move so as to give room for fresh graduates, even as they admitted that there were shortage of staffs in the institutions.