Labour CS Ukur Yattani asks TSC to stop transfers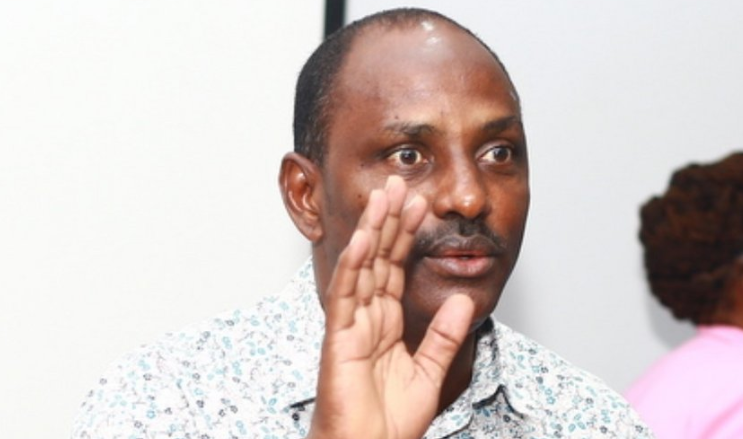 Labour Cabinet Secretary Ukur Yattani has pleaded with the teachers' employer to stop the transfer of the 3,094 primary and secondary school heads.
In a letter dated December 20, Yattani said stopping the transfers would foster goodwill for talks.
"I urge Teachers Service Commission (TSC) in the same spirit, to equally suspend their contemplated actions and which exacerbated the conflict between parties so as to enable the appointed committee commence conciliation process," said Yattani.
The letter is addressed to TSC Chief Executive Officer Nancy Macharia and Kenya National Union of Teachers (Knut) Secretary General Wilson Sossion.
But yesterday, Mrs Macharia steered clear of the transfers and expressed the commission'ss commitment to talks.
In a response letter to Yattani, Macharia said even though the issues raised by Knut were still actively under talks that started on October 1, TSC was ready to take part.
"The commission reiterates that due to its fidelity to the law, we will participate in the conciliation proceedings in good faith with a view to amicably solving all the issues raised by Knut and avoid any industrial action that may disrupt learning in our educational institution," she said.
This assurance comes as Knut rejected mediation efforts by the Ministry of Labour on the impending strike and insisted teachers will not report to work January.
Sossion cited a stop to the mass transfers as a precondition to the talks and accused TSC of mischief.
But TSC argued that the previous talks were never concluded.
The negotiations were adjourned to October 19, 2018, but could not resume due to examinations.
Yattani appointed Charles Maranga to mediate in the impending action that is likely to paralyse learning across all public schools.
Meanwhile, Knut has protested the hurried transfers that require some teachers to have reported to their new stations.
The union said most of the teachers who have received the letters from the commission were supposed to have reported to their respective new schools by yesterday (Christmas Eve).
Most of the affected teachers started receiving the letters from last Thursday, instructing them to move to their new work stations.
In Nandi County, more than 70 teachers have already received their letters requesting them to report to their respective schools from today.
"We are pressing for the removal of Nancy Macharia because the process is no longer legit but a personal vendetta. It is not part of the Government's push for cohesion and development," said Boniface Tenai, Knut executive secretary, Nandi East.
Most of those transferred are union officials who have held their positions for two years and still have three years left to complete their terms.
Stanley Kimutai, a Knut official in Kericho, said the absence of union officials in most branches would eventually lead to by-elections.
At the same time, a lobby has said the hurried transfers are insensitive and undermine accountability.
Elimu na Haki Trust particularly raised concerns over the timing.
Elimu na Haki Trust Executive Director Paul Wandere said being a festive season, teachers will report back on December 27 and handover a day later.
Wandera said President Uhuru Kenyatta had asked TSC to liaise with unions following complaints the transfers had broken many families.