Selection of Form One students 'to start in fortnight'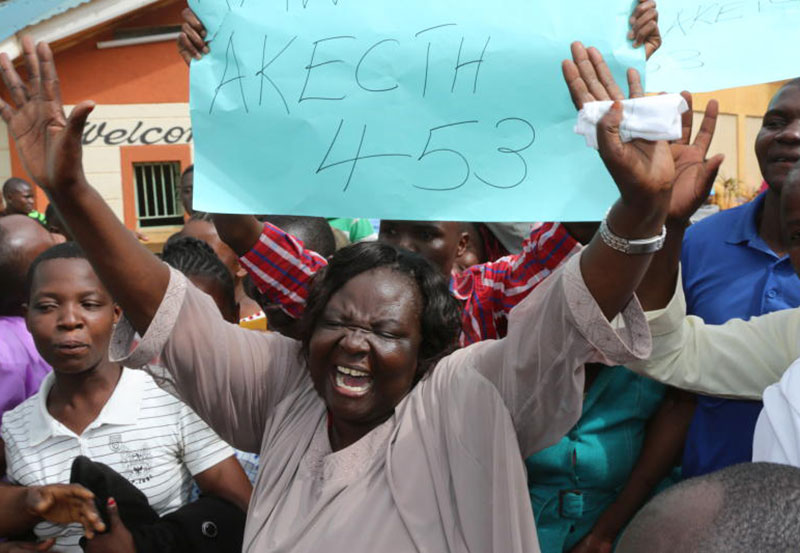 Candidates who sat this year's Kenya Certificate of Primary Education examinations will know the secondary schools they will join before Christmas.
Education Cabinet Secretary Amina Mohamed yesterday said Form One selection would start on December 3.
"I want to clearly state that there will be only one selection exercise," Dr Amina said at Star of the Sea School in Mombasa when releasing this year's KCPE results.
She said this is in line with President Uhuru Kenyatta's order that those who did KCPE, parents and guardians break for the Christmas festivities having known which schools the children have been admitted to.
"As a result, the ministry's relevant departments have put in place all the mechanisms to ensure the selection is completed as fast as possible," Amina said.
The candidates whose results were released yesterday form the second cohort to be admitted to secondary schools under the 100 per cent transition policy.
The CS said there were enough Form One places to allow all who did the examinations to join secondary school.
"My ministry has already conducted a mapping of vacancies in all categories of schools. We are ready to admit more learners under the Free Day Secondary Education (FDSE) programme," she said.
She said she would work with relevant agencies to ensure no candidate misses a place in secondary school.
Amina said Basic Education Principal Secretary Belio Kipsang had released a circular outlining details of the programme.
The circular, released last month, has guidelines on implementing FDSE next year.
Learners in public secondary schools will get Sh22,224 per year to cover tuition, medical care, activity, maintenance and development, and strengthening of Mathematics and Sciences in secondary education.
Dr Kipsang said Treasury would release the first tranche of the money for the 2019 FDSE by next month and the balance in April and August.
Under FDSE, parents are only required to pay for school uniforms, boarding costs, lunch for day scholars and clear balances for continuing students before January next year.
The ministry has also introduced a new vote component of Sh6,000 per student per year, to cater for infrastructure.
The circular says students in boarding schools will be entitled to Sh22,224 paid for under the FDSE but parents have to meet extra boarding levies.
Parents with students in national schools will pay Sh53,554 per year.
In category 'A' are national and extra county schools in Nairobi, Mombasa, Nakuru, Kisumu, Nyeri, Thika and Eldoret.
The ministry has capped the fees for boarding schools in category B at Sh40,535, bringing the total to Sh62,779 per year per student.
The Government has also increased capitation for Special Needs Secondary Education (SNSE) to Sh57,974, where parents will only pay Sh12,790 per student per year, bringing the total to Sh70,764.
Under FDSE, the Government will also supply English Literature and Fasihi set books to Form Three and Form Four students. School principals have been directed not to procure the books.
At least 1,052,364 candidates sat KCPE examinations this year. Of these, 527,294 or 50.1 per cent, were boys.
"In the 2017 KCPE, 993,718 candidates sat the exams. It means the candidature increased by 58,626 or 5.90 per cent in 2018. The percentage increase in the number of female candidates (6.09) was slightly higher than that of male candidates (5.72 per cent) in the 2018 KCPE examinations," Amina said.