That was Chris for you...scholars eulogise Prof Wanjala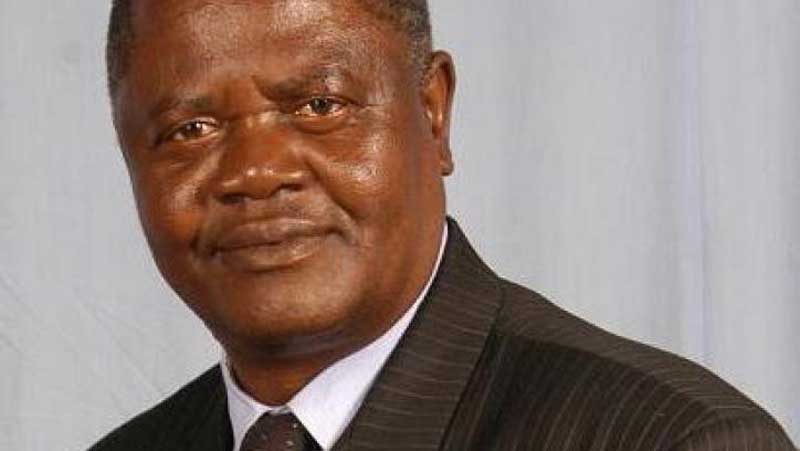 Four years ago, my university graciously hosted Prof Chris Lukorito Wanjala (pictured) to celebrate his 70th birthday. It was a first of its kind because Kenyans are notorious for celebrating the achievements of our gallant sons and daughters only in death. The colloquium in honour of Prof Chris Wanjala was held on April 26, 2014, and it reflected on the state of literary criticism in East Africa.
I recall that the colloquium brought together a large number of literary critics in Kenya. Those who presented papers included Prof Peter Amuka, Prof CJ Odhiambo, Dr Samuel Ndogo, Dr Godwin Siundu and Dr Alex Nalungo. In organising the colloquium on behalf on my university, I did not know that I would be made to celebrate Chris in death. Only two weeks ago, I called to ask him to represent me at a function in Maasai Mara University and he calmly told me that he was having health challenges, and went ahead to request Prof Helen Mwanzi to represent me. That was Chris for you.
Let me treat you to what we said about Prof Wanjala during that colloquium and in his presence. During the colloquium, an admirer of Chris by the name of Titus Ingana, who claimed to be one of the beneficiaries of Prof Wanjala's generosity, wrote the following on my Facebook page: "I am one of the latest beneficiaries of Chris' vast knowledge, both as a renowned author and lecturer.
Role model
"Well, it was not until Jesus Christ ordained me to preach in 1996 and thereafter enabled me to write 17 upcoming books in various fields including religious studies, literature, leadership and management and strategic planning. Even though it has taken me more than 20 years to come this far, Chris has not only been an encouragement as an editor of some of these books, but also as my role model."
On learning that I was in the vanguard of organising the colloquium in honour of Wanjala at Masinde Muliro University of Science and Technology, Prof Samuel M Makinda of Murdoch University in Australia wrote a moving message to me. "I am very delighted to learn that you are making preparations to celebrate Wanjala's achievements over the past five decades on April 26, 2014. Had I received this message a year earlier, I would have come to join you in Kakamega. The notice is too short for us from far, but I am very pleased that you are honouring Chris. I have known Chris for a long time and have learnt from him more things than I can list in an email. One characteristic of his work is that it went beyond the narrow boundaries of academic disciplines".
Prof Wanjiku Kabira, who was then Head of the Department at the University of Nairobi, wrote a message to me saying: "I salute MMUST for appreciating Prof Wanjala, who was my teacher and now my colleague and perhaps the most consistent literary critic Kenya has ever produced."
Stinging words
In response to the outpouring of messages of goodwill, Chris made an outrageous statement that keeps ringing in my ears since then: "With more than 30 public universities, departments of literature in these universities have to start emerging with schools of thought. It has started happening at MMUST. This is a serious beginning of our contribution to theory. If universities have to brand along lines of their strength, MMUST should brand along lines of culture and expressive arts… remove that thing of science and technology on your name. I am sorry to say that."
That was Chris Wanjala for you.
The writer is a Professor of Literary Communication and Deputy Vice Chancellor in charge of Planning, Research and Innovation at Masinde Muliro University of Science and Technology.