School unrest: Parents fail to stop case against their daughters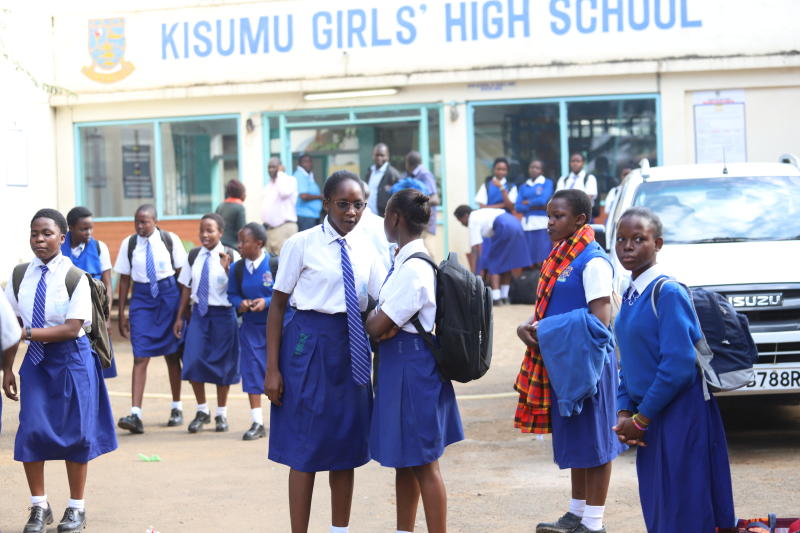 Seven students from Kisumu Girls charged over the unrest in their school on July 2, 2018 will now know their fate after a full trial.
This is after the High Court blocked an attempt by two parents to stop criminal and disciplinary proceedings against the girls pending the hearing of a petition they filed at the court.
The students were charged with malicious damage to property worth Sh2.9 billion before a Magistrate's court last week.
The parents had moved to the court and had challenged the decision by authorities to initiate proceedings against the students. They claimed that authorities did not exhaust all the available channels to solve the issue.
Through their lawyer Kenneth Amondi, they told Justice Thrispisa Cherere that the rights of the girls risked being abused as a result of the proceedings.
Amondi said that internal disciplinary measures spelled out in the Basic Education Act were not exhausted before criminal charges were filed.
"How the students were treated, put in cell with a mad man before being forced to produce statements, was a subject to psychological torture," Amondi had told the court.
In the petition, the parents sued seven bodies including the Teachers Service Commission (TSC) and the Inspector general of police.
They had sought for orders challenging the suspension of the students by the school for disciplinary reasons and had accused the principal of mismanaging the school.
Yesterday however, Justice Cherere ruled that the trial magistrate has the jurisdiction to hear the case adding that there was no evidence that the rights of the students were going to be violated.
She noted that the trial magistrate is mandated to consider the constitutional provisions regarding the criminal proceedings against the seven students.
"I therefore decline to issue conservatory orders," she ruled.
In the case at the lower courts that the students who are out on bond a Sh50, 000 bond were accused of destroying property including the vehicle of their principal.
The court heard that on July 2, the suspects, together with others not in court, willfully and unlawfully damaged 103 windows, 16 doors, 36 fire extinguishers and a perimeter fence. They were also accused of damaging the windscreen of their principal's car.