School shocker as government set to cap lunch spending per school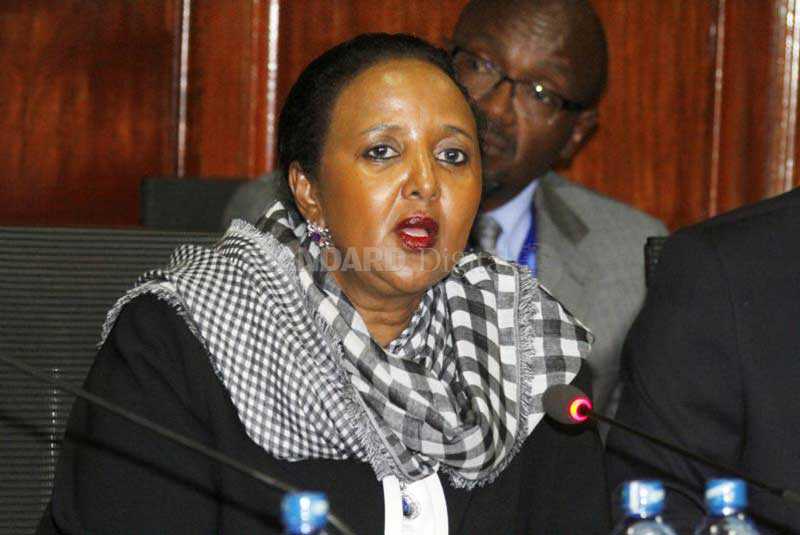 Schools are charging higher fees to cater for students' lunches, opening another loophole to exploit parents.
Details of how the Free Day Secondary Education is being implemented show some secondary school heads are taking advantage of the lunch programme to charge parents from the same locality different amounts, in what appears to be an attempt to steal public funds.
The details emerged when Education Cabinet Secretary Amina Mohamed appeared before the National Assembly Education Committee.
Same markets
Some schools in the same locality, the MPs learnt, charge as high as Sh12,000 while their neighbours take a modest Sh7,000.
Education Committee chairperson Julius Melly had sought to know why the ministry had not capped the maximum fees payable towards lunch in schools within the same region.
"Even if it is buying food products, the schools use the same markets to access food material. Why the disparity in fees charged?" asked Melly.
Basic Education PS Kipsan'g said the government had released a circular on school expenditure and cautioned heads against diverting funds.
The circular, dated October 13, 2017, was also tabled in Parliament.
It also emerged that students who have not paid lunch fees are sent back home. Others are subjected to ridicule.
Uasin Gishu Senator Margaret Kamar, the vice chairperson of the Senate Education Committee, challenged the ministry to fully fund the lunch programme to save parents and students the agony.
"We have cases where children are denied food. And when they are fed, they are told that they don't deserve the meals because they have not paid," said Prof Kamar.
She said this is affecting students' academic performance.
"This is not what we expected of free secondary education," she said.
Secondary School Heads Association National Chairman Kahi Indimuli said parents and school heads should discuss lunch issue. "The cost should be minimal and the variance cannot be that big within a locality," he said.
Under the Free Day School programme, lunch has been listed under parental obligations. Parents also cater for school uniform, boarding related costs and other projects of infrastructure approved by the ministry.
Kipsan'g told MPs the ministry is working on a plan to harmonise the maximum amount schools within the same region should charge parents. He said the government has committed huge funds to ease parents burden. "We will not allow such kind of practices because the government made a bold step to ease parents burden," said Kipsan'g.
Starting this year, the government increased capitation per child to Sh22,244 per year, up from Sh12,870. Day school students are only required to pay Sh9,374 per year in fees, according to implementation guidelines released by the Ministry of Education.
A status report tabled in Parliament this week revealed that some Sh29 billion had been wired to 8,526 secondary schools.
The money, however, excluded the 72 new enrollments in new schools with some 7,205 students. Kipsang said this new numbers of students will require Sh8.1 billion.
"In summary, a total of Sh240 billion has been released to secondary schools between January 2008 and January 2018," he said.
The document spells how money allocated per vote head must be spent.
Student identifiers
Meanwhile, the process of allocating each student a Unique Personal Identifier (UPI) is underway, Kipsang said. The UPI will track student's enrollment data for planning and accountability purpose.
All disbursements to schools will be done using the data available in the system.
"It will be the responsibility of the principal to ensure submitted date is accurate data. Every student has been issued with a UPI number. This must be used at all times during admissions and transfers," read the guidelines.
Kipsang said the initiative will seal loopholes that created ghost learners in some schools where the government sent millions to cater for imaginary students.