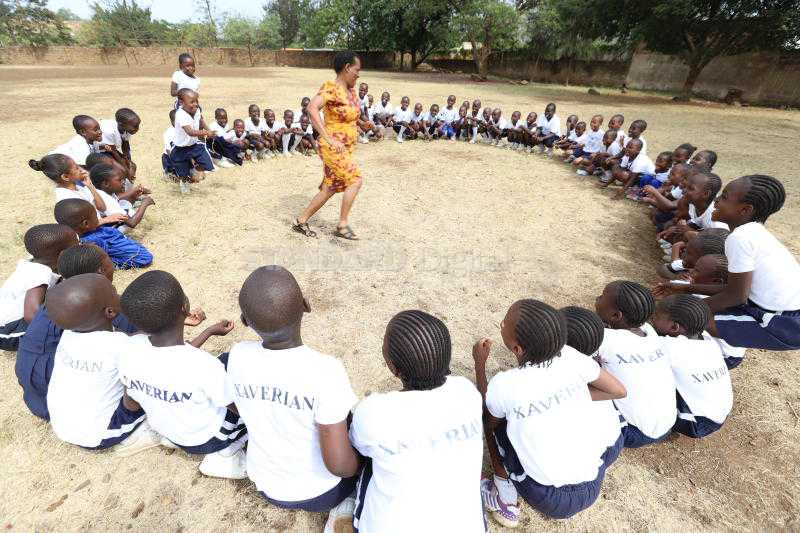 Teachers and their employer are headed for a confrontation following a decision to recruit 68,000 interns.
Teachers Service Commission (TSC) has already requested the National Assembly to allocate Sh16 billion to hire the contract teachers in July to ease a growing shortage of the tutors.
TSC Chief Executive Officer Nancy Macharia made her case before MPs this week when she appeared before the House Education Committee.
The move is likely to put the teachers at loggerheads with their employer.
Kenya National Union of Teachers (Knut) Secretary General Wilson Sossion yesterday termed the proposal "an insult" to the teaching profession and vowed to oppose the recruitment.
Finer details
"These are contract teachers, a thing we have opposed for a very long time and we will continue to oppose. The Government should allocate enough money to hire permanent and pensionable teachers," said Sossion.
Kenya Union of Post Primary Education Teachers (Kuppet) Secretary General Akelo Misori said the plan would be opposed until its finer details were provided.
"We must know the duration of the internships, how much they will be paid and what other terms come with it so that we don't entertain a contract teaching regime," said Misori.
TSC told MPs that the President personally ordered the recruitment of the interns to ease the burden of the current 312,060 teachers.
It was not immediately clear how much the interns will be paid and the duration they will serve.
President Uhuru Kenyatta unveiled an internship programme targeting university and middle level graduates last year. The internships are supposed to last between 12 and 18 months.
"University, polytechnic and technical training institute students will be offered a one-to-one paid internship," said Uhuru last year.
Speaking in Parliament, Macharia said the current teaching workforce was overworked due to the Government's policy of 100 per cent primary to secondary school transition.
Macharia said the commission urgently needed 22,000 teachers to take care of increased number of students occasioned by Free Day Secondary Education policy.
"Even with the recruitment, the teacher gap will still be wide. The teacher gap stands at 104,821 in the country," said Macharia.
Permanent and pensionable
Some 40,972 teachers are needed in secondary schools and another 63,849 in primary schools.
TSC urged teachers unions not to worry as the interns will not affect their membership.
"The unions represent only permanent and pensionable teachers and we are not touching that," said Macharia.
The teachers' employer explained that the interns would eventually be absorbed on permanent and pensionable terms.
"This is just internship and in the long run, the unions will benefit because they will get the teachers moved to permanent and pensionable terms," said Macharia.
"If we get a budget in July we just get a cohort of these teachers and recruit permanently," she added.
The unions, however, demanded an immediate meeting to discuss the decision.
"We advocate for professional and sound policies that guarantee job security and fair solution to members' grievances and so all the teachers will have a right to be represented by unions," said Misori.
Sossion termed the internship programme a backdoor return of the contact teachers.
"We are aware that the Government wants to punish teachers and weaken unions. We will reject the arrangement. What happens when internship ends?" he said.
TSC recruited 18,000 intern teachers in 2011 with each being paid about Sh15, 000 monthly. Majority of the teachers were eventually absorbed.
National Assembly Education committee chairperson Julius Melly supported the recruitment but asked TSC to engage all stakeholders.
"I think that is a very good idea. It can solve teacher deficit problems and kindly pursue this with the other stakeholders so that you implement it amicably," said Melly.