Lecturers plead for help to rescue 'broke universities from collapse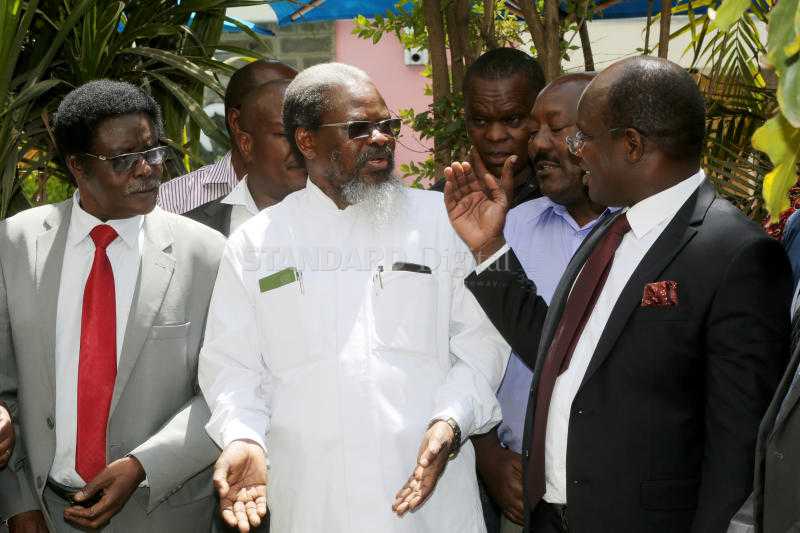 Academic staff have painted a gloomy picture of the financial status of public universities and called for national dialogue to support the institutions of higher learning.
In a blow-by-blow letter to Education Cabinet Secretary Amina Mohamed, the Universities Academic Staff Union (UASU) states that funding of the universities has not matched their rapid growth over the years.
The letter dated February 12 explains why negotiations on salary, pension, and other allowances drag and cites several financial gaps that need to be addressed.
The letter signed by the Uasu secretary general, Constantine Wasonga, claims there is a funding deficit of Sh3.5 billion, funds meant for pension arrears for 2010-2013 and 2013-2017.
In addition, Uasu alleges that universities have failed to remit statutory deductions to the Kenya Revenue Authority, the National Social Security Fund, and the National Hospital Insurance Fund.
"The financial situation of universities has now reached crisis levels and unless it is addressed immediately, there is danger of imminent collapse of higher education," said Dr Wasonga.
Lasting solution
The letter titled, 'Crisis in Public Universities Due to Underfunding', asks Ms Mohamed to urgently convene a meeting to discuss the financial gaps.
"Uasu calls for an urgent stakeholders' forum to discuss the impending budget with a view to finding a lasting solution," said Wasonga.
Uasu on Monday held a day-long meeting with the public universities management team to unlock the 2017-2021 collective bargaining agreement with little to take home.
The pay negotiations have been postponed several times, each time the Government failing to table a response to the union's proposal.
The Government had not put forward a counter-offer to the unions by close of business yesterday.
Uasu top officials failed to secure a meeting with the Cabinet secretary.
Ministry officials, however, met a technical team from the ministry and the Treasury and presented proposals to the chairman of the vice chancellors' committee.
To fight drought, involve communities
According to the latest information from the Meteorological Department, rainfall will be poorly distributed in April, May and June, and this will have a serious impact on agriculture