Kwale Secondary Schools where almost all Form candidates scored E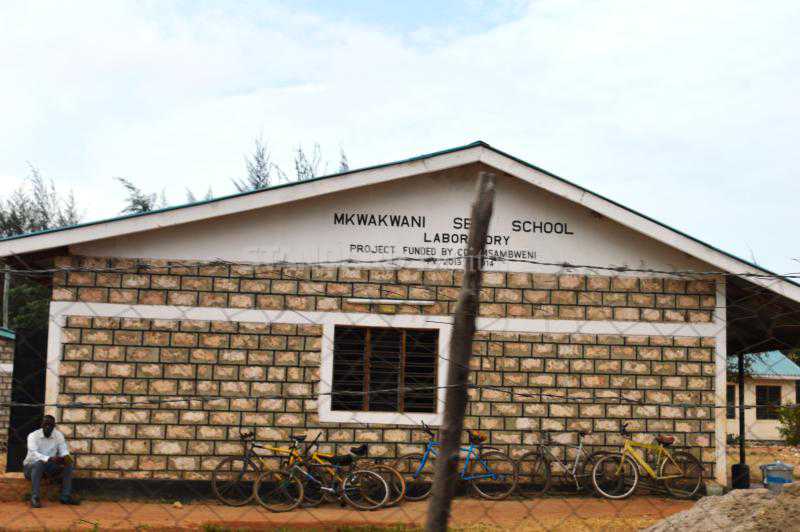 A conspiracy of silence has kept under wraps the shocking details of the mass failure in KCSE examinations long after the results were released last year.
Over 100 students scored E in two secondary schools in Kwale County.
Some officials had gagged the principals never to divulge the results.
But Education officials, parents and other stakeholders have demanded remedial action to boost the education standards.
Mkwakwani Secondary which had 89 candidates registered 50 Es while 46 candidates out of 96 who sat KCSE last year scored E at Ukunda Secondary School. Both are public schools.
At Mkwakwani the best candidate scored D+, four had D and 34 D-. The trend was similar at Ukunda Secondary School where the first candidate also got D+, followed by five D plain and 44 D-.
The head teachers said they are not supposed to talk to the media but admitted that the conditions in the schools are appalling. Ukunda Secondary School headteacher Shadrack Gazeke declined to discuss the matter but we established that he was transferred to the institution early last year.
A teacher at the school told Sunday Standard that most candidates did not attend school due to lack of school fees.
"The school does not receive any form of assistance from the ministry including books while no student has paid school fees this year," said a teacher who asked not to be named.
The teacher also revealed that the candidates were not prepared for the national examinations.
"Some had forgotten what subjects they had registered for. One registered for Islamic Religious Education but on examination day he demanded to sit Christian Religious Education. There was also one female candidate who was not aware that she had registered to sit the Agriculture examination," said the teacher.
From lack of a laboratory, to books, to school fees, everything seems wrong with these schools despite the fact they are situated in an urban setting.
At Mkwakwani the headteacher Riziki Ndegwa also declined to speak to journalists. "I have nothing to say after the education director has spoken," she said referring to the county Education Director Brigit Wambua.
Ms Wambua concurred that the performance was bad. "I can say the performance is not as good compared to the previous year. You go to some areas and you will realise some schools are not attracting students as they should be," she said.
Adidi Suleiman, a parent at Mkwakwani, where the first candidates sat for KCSE in 2015, claimed that the school "admits pupils who perform dismally in KCPE including some who scored as low as 100 marks in Class Eight."
He said the laboratory at the school is "only four walls and doors without anything inside" and accused the school's management committee of doing nothing to improve infrastructure and secure bursaries for the poor pupils.
The County's Kenya Union of Post Primary Education Teachers (Kuppet) Executive Secretary Makenzi Tuki asked parents to change their attitude towards education if proper results are to be realized.
"The attitude of our people should change so that we give priority to education. The County is so expansive and that is why you see some of the students even staying in makeshift houses near markets to make it to school," said Mr Tuki.
He argued that Kwale experiences a lot of challenges that require affirmative action to remedy.
Tuki noted that there is a shortage of about 3,000 teachers which translates to 70 per cent of the county's unmet needs.
"We are having an acute shortage of teachers and the few that are there are working in hardship environment. We are currently about 700 teachers. It is becoming challenging to pay Board Of Management (BOMs) teachers," he said.
Ms Brigit lamented that the priority for the local community on education is still low.
"We are getting information that even those whose fees has been paid for are still at home," she said.
Last year, of the 611,952 candidates, 35,536 got scored E; 17,191 girls and 18,345 boys
Kwale County is among the worst performing counties in national examination and also records low Form One admission but according to the Director the numbers are picking up.
In the last two weeks Form One admission was at 63.68 per cent representing 6,652 yet those expected to report are 10,446.
This translated to 74 per cent for Matuga sub-county which saw 2,942 students report to school.
Kinango followed with 62.1 per cent with 1,776 reporting to school against the expected 2,860. Lungalunga had 54 per cent to represent 868 out of 1,585 students expected in school.