Teachers annual increment intact, TSC says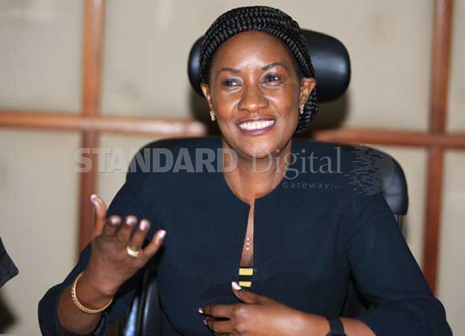 The annual salary increment for all the 310,000 teachers is intact, the Teachers Service Commission (TSC) has said.
The teachers' employer clarified that the annual increment was never withdrawn as claimed by a teachers' union.
"Annual salary increment for all teachers will continue to apply as provided for in the Code of Regulations for Teachers, 2015," Nancy Macharia, TSC chief executive officer said.
Section 84 of the Code of Regulations for Teachers reads: "The commission shall grant a teacher annual increments at regular intervals until the maximum salary point of the job group of the teacher is attained."
The code further says that TSC shall upon the first appointment of a teacher, pay the teacher a salary in the scale appropriate to the specific grade of the teacher.
Dismissed reports
"The commission shall from time to time, in consultation with the Salaries and Remuneration Commission (SRC) determine the salary scale appropriate for the grade of the teacher.
Ms Macharia yesterday said the teachers annual increment is intact and dismissed reports that it had been withdrawn.
Kenya National Union of Teachers (Knut) last week issued a seven-day strike notice claiming the increment had been withdrawn.
The deadline lapses Thursday this week.
Knut Secretary General Wilson Sossion claimed TSC had scrapped the annual increment from July 1, contrary to existing terms of agreements.
"This was never an item of discussion during Collective Bargaining Agreement (CBA) negotiations which were concluded," said Sossion.
Macharia yesterday said that TSC is implementing the CBA for all teachers signed with unions on October 25 and 26 this year.
"The CBAs were based on job evaluation for the teaching service conducted by the SRC in conjunction with TSC," said Macharia.