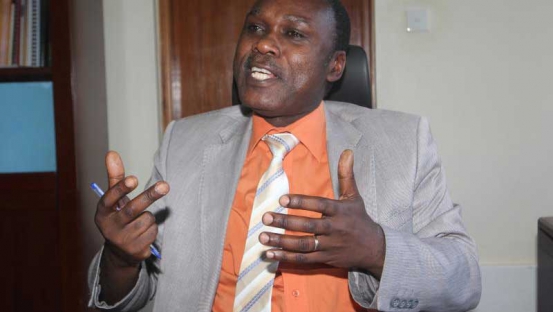 Plans to unveil the new Commission for University Education (CUE) board to usher in a new dawn of higher education reforms have failed to kick off.
The meeting, which was to take place at Education Cabinet Secretary Fred Matiang'i's Jogoo House office was called off in the last minute due to lack of quorum.
This means the CUE reforms agenda is delayed, including the recruitment process for new CEO.
Higher education sector players have pointed fingers at the outgoing commissioners for presiding over the universities rot that was unearthed recently by the CUE report that revealed shocking flaws in university admissions, programmes accreditation and quality missteps.
CUE chairperson Prof Chacha Nyaigotti Chacha Friday said the regulator will 'strive to do the right thing' for the good of the country.
He said all vacancies have been filled, noting that Prof Walter Oyawa will be acting CEO as Prof David Some exits.
Prof Chacha replaced Prof Henry Thairu. Matiang'i appointed four members to the CUE board: Elizabeth Muli, Nazeer Ladhani, Anne Muigai and Lucy Kambuni will be unveiled today as commissioners.
The names are contained in a gazette notice that states that commissioners will serve for three years with effect from April 12, 2017.
Other CUE commissioners are James Ochieng, Wilson Langat, Millicent Omukaga, Lucy Wanja and Abudo Mamo.
The appointment comes as Prof Some's term comes to an end and his exit scheduled for September this year.
The recruitment of a CEO will be a marked departure from the past where the position was filled by past vice chancellors of public universities.
It is however no longer a guarantee that a former VC will be appointed to head CUE's secretariat as has been the case. This is because the qualifications have been expanded by the Universities (amendment) Act to include a minimum requirement of a Master's degree.