Talks on status of higher education in Kenya set for next week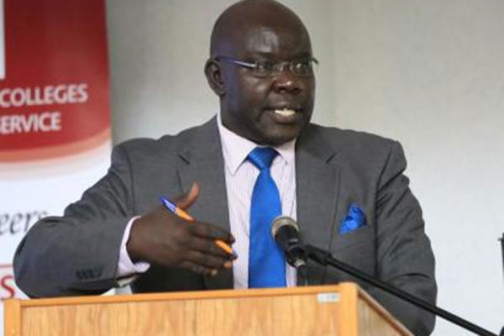 Kenya is set to hold a conference on the status of the country's university education starting tomorrow. The four-day conference, organised by the Commission for University Education (CUE), is expected to provide a platform to address key issues in higher education.
CUE Chief Executive Officer David Some yesterday said the conference aims at promoting scientific research within Kenya and Africa. "It also aims at increasing collaborative research at national, regional and intra-regional levels. It will also showcase global best practices in education, science and technology."
Speaking during a per-conference planning meeting for the event that will be held at the Kenyatta University, CUE deputy CEO Dr Eusebius Mukhwana said currently there are some 536,000 students admitted in Kenyan universities.
Of these, he said, 470,000 are bachelors' degree students with 54,000 enrolled in masters programmes. Only 6,000 are pursuing PhD programmes. He said about 80 per cent of these students are enrolled in arts and social sciences. "We need to increase enrollment in PhD programmes, MA and science technology medicine and mathematics (STEM). He said the upcoming conference will for the first time be organised by Kenyans.
"This time it is a conference organised by Kenyans for Kenya and funded by Kenyans and the agenda is being driven by Kenya," he said.
The theme of the conference is quality university research and innovation. Key issues to be discussed will be the quality of research, funding of research and whether Kenya is commercialising the research works that it produces.
Other countries
"The challenge is we produce a lot of technology but we still import the same from outside countries. Our technology is not yet available in the market and the question is how do we get these technologies that we are designing in universities to go into the market," aid Mukhwana.
He said the meeting would explore ways in which Kenyans can start consuming what is local. "Today 90 per cent of what is in the supermarkets is foreign and that means we have exported those jobs. It is time to have a good dialogue with ourselves because we have the potential and the conference will help us close that gap," he said.
Prof Some yesterday said the international conference will come up with policy recommendations distilled from conference papers and keynote speeches.
"It will also culminate in strategic partnerships and lasting networks among scholars, policy makers and international stakeholders in higher education," said Prof Some.
Industrialist Manu Chandaria said attainment of Vision 2030 will remain a mirage if higher education fails to tap into the vast resources of the private sector.
"There is still a disconnect between private sector and academia; education and use of education. Everyone gets education yet there are no jobs. Are universities the employer?" he posed.
Education Cabinet Secretary Fred Matiang'i, State Department for University Education PS Collette Suda, Prof Some and CUE chairman Henry Thairu have been listed among keynote speakers at the event.
Also listed are vice chancellors of University of Nairobi, Kenyatta University and United States International University (USIU), Chandaria and Prof Calestous Juma, the director Science Technology and Globalisation Project (Havard University).
Other key speakers are Prof John Wood, Secretary General of the Association of Commonwealth Universities, Dr Helmut Blumbach, director German Academic Exchange, and Dr Mukhwana, CUE deputy CEO.