Energy Cabinet Secretary Charles Keter says lack of data on schools slowed power connection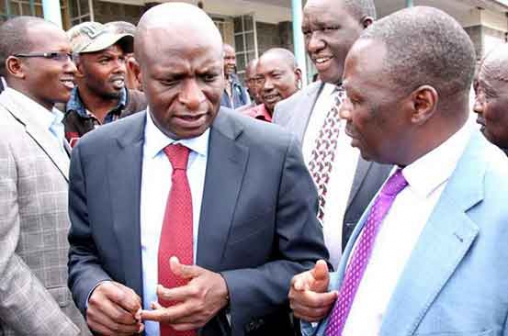 Failure by the Ministry of Education to provide data on all schools slowed down electricity connection, Energy Cabinet Secretary Charles Keter has said.
The CS revealed that his ministry spent more time gathering data on number of primary schools and their location, frustrating the connectivity process.
"We are yet to get any data from the line ministry documenting the schools still not connected," said Mr Keter.
Speaking before the Senate Energy committee, the CS however, said only a small fraction of schools is yet to get power connection. "The Ministry of Education has focused more on its core business of curriculum as opposed to power connectivity, which will also give impetus to the roll out of the laptop project," he said.
Rural Electrification Authority chairman Simon Gicharu said Kenyans had to be engaged directly to release data.
Mr Gicharu said the authority placed an advertisement in the newspapers asking Kenyans to identify schools not connected.
"Even with the effort we only managed to get 64 additional schools," he said. He assured that the remaining 292 schools will be connected to electricity by end of August.
Taita Taveta Senator Dan Manzo, noted that the statistics availed to them indicate that 22, 200 primary schools and 9, 275 secondary schools have been connected to power.