Government to review Early Childhood Development policy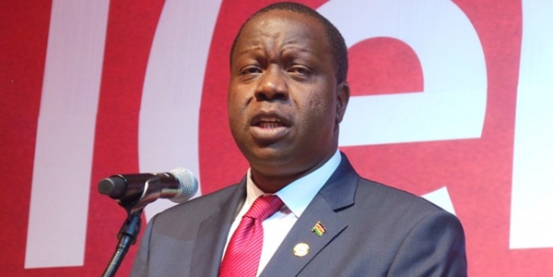 Nairobi: The National government is in the process of reviewing Early Childhood Development (ECD) Policy, the Cabinet Secretary for Education, Dr Fred Matiang'i has said.
Dr. Matiang'i said the policy will provide standards, curricular and guidelines for the effective management and coordination of ECD institutions throughout the country.
"The policy will create coherence and harmony in teaching and learning in ECD schools that the County governments now manage, as a devolved function," the CS said.
Dr. Matiang'i made the remarks when the Acting Representative of UNICEF, Kenya, Dr. Pirkko Heinonen paid a courtesy call on him in his Jogoo House office yesterday.
Although pre-primary education is devolved, the National government is responsible for Education policy, standards, and curricula.
The Cabinet Secretary said without a centralized ECD policy, serious inequalities in educational ECD standards among the 47 counties will crop up in terms of the quality of teachers, curricular, and instructional materials and methods of delivery.
At the same time, Dr. Matiang'i disclosed that the Ministry was in the process of developing an Educational Management Information System (EMIS) that will ensure the creation of an accurate, reliable, relevant data.
The data will be crucial for effective planning of education, right from ECD to University levels, Dr. Matiang'i noted.
He thanked UNICEF for the support it has given and continues to give the government, particularly in ECD sector and also in EMIS.
Dr. Heinonen underscored the importance of education saying solid education has helped build the health of children and the citizenry in general.
She said child mortality among educated mothers was much lower among populations with illiterate mothers.
Present at the meeting included the Director of Policy, Partnership and East African Affairs, Mr. Darius Mogaka, the UNICEF-Kenya Education Chief, Dr. Daniel Baheta and the Organization's Education Specialist, Asseneth Cheboi.
Indonesia arrests three after attack.
Indonesian police arrested three suspected militants in a pre-dawn raid and hunted down others across the country on Friday, a day after an attack by Islamic State suicide bombers and gunmen in the heart of the Southeast Asian nation's capital.