It is nine days to the General Election and political temperatures have understandably begun to rise. Numerous reports point to a highly contested presidential election.
Indeed, some say it is a tight race between the two leading contenders, Deputy President William Ruto and ODM leader Raila Odinga.
When the race is too close to call, the trend is that there are fears of chaos reminiscent of what Kenyans have witnessed in previous elections. This would be unfortunate given that so far, the electioneering period has been devoid of tensions, giving hope of a peaceful transfer of power as was the case in 2002.
On that year, current President Uhuru Kenyatta, who was then in the opposition, called a press conference to concede defeat to the eventual winner President Mwai Kibaki, even before the then electoral commission had announced official results.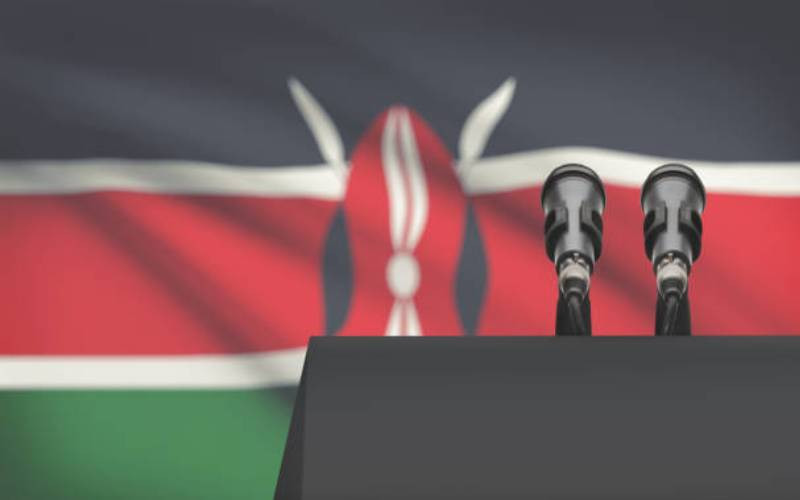 Today, the main protagonists in the race for State House, Azimio's Raila and Kenya Kwanza's Ruto have given personal undertakings that they will accept the outcome of the elections, though both have lately added a rider that they will only do so if the exercise is free and fair.
Both candidates are also exuding confidence of clinching the big prize in the August 9 election, potentially preparing their supporters that their defeat can only be a result of manipulation of the process.
It does not help matters that the Independent Electoral and Boundaries Commission (IEBC) already appears to be under siege, which is likely to undermine public trust, though it cannot entirely escape blame over some of its acts of omissions and commissions.
Of concern, however, are the inflammatory utterances made by President Uhuru, his deputy Ruto and, to an extent Raila, which are causing anxiety. The remarks are undermining efforts by the police, the National Cohesion and Integration Commission, churches, civil society and individual citizens to foster a peaceful electioneering period especially in hot spot regions.
Any misunderstandings among the leaders can be resolved through agreeable channels without drawing the attention of the public, as has happened in the last few days. A lot is at stake in the quest, but we believe no reward is bigger than securing the nation's future.
What baffles many is that the political elite appears not to have learnt any lessons from the 2007/08 post-election crisis, which nearly took our country over the cliff. Kenyans want solutions to high cost of living, youth unemployment, ballooning public debt and a meltdown of the economy. A raw quest for political power is the least they would entertain now.
The presidential contenders should tone down their rhetoric as campaigns enter the homestretch, avoid inciting statements and instead focus on how to lift the millions of Kenyans in abject poverty.