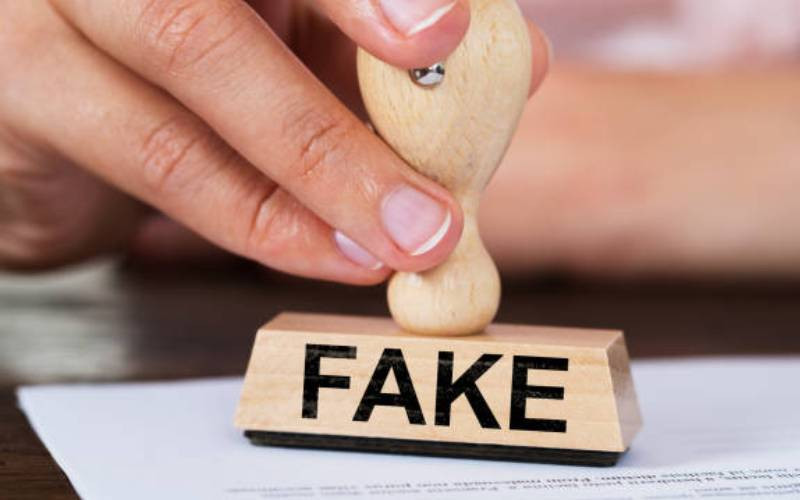 In the recent past, questions have been raised over the authenticity degree certificates presented by some political aspirants.
By law, those aspiring to the presidency and governorship must possess degrees from recognised universities. Consequently, the Independent Electoral and Boundaries Commission (IEBC) barred some aspirants on the basis that they lack degrees, or have degrees whose authenticity is suspect.
A few aspirants dissatisfied with the decision have taken by IEBC have moved to court for arbitration. That is in order. However, the latest push and pull, has once again thrust the issue of fake academic certificates to the fore.
Indeed, the problem runs deep. Early last year, the Kenya National Qualifications Authority (KNQA), said that three in every 10 civil servants used fake certificates to gain employment. This translates to an estimated 250,000 civil servants, representing 30 per cent of the civil service workforce. Sadly, the threat by KNQA to carry out a national audit to flush out the cheats was not actualised.
Without doubt, this is partly to blame for the incompetence and lethargy in the public service. But fake academic papers are not a preserve of the civil service; the private sector has its own fair share of the problem.
There is need for the government (through KNQA or Commission for University Education and other agencies) to carry out an extensive audit of academic certificates held by Kenyans, starting with government and private sector employees, to weed out the charlatans.
Needless to say, thousands of educated and dedicated Kenyans of integrity have been denied opportunities by fraudulent people who took short-cuts to get jobs and climb up the professional ladder.
Due to the malaise of fake certificates, we end up with not only dubious MPs and governors, but also quack doctors, lawyers, teachers, engineers and even architects. It is time to separate the wheat from the chaff. Those flaunting fake papers and merchants of the fake certificates must be smoked out and punished. Kenyans deserve better.