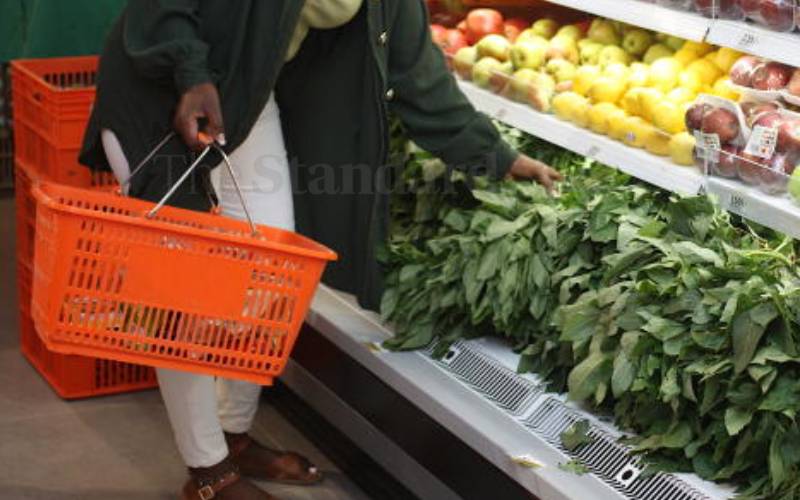 The online protest over the rising prices was unexpected but not surprising. At the weekend, Kenyans decried the high prices under the hashtag #lowerfoodprices.
They complained about the prices of cooking oil, bread, maize flour, vegetables and fruits, among others.
Some of the prices of these commodities have almost doubled in the past year or so and there are no signs of a let-up. In addition, prices of petroleum products remain high. The cost of electricity is still high despite President Uhuru Kenyatta's order that it be reduced.
Indeed, life is getting unbearable every day, especially for jobless and low-income earners. It is no secret that a huge number of Kenyans have been devastated by the Covid-19 pandemic and are finding it hard to make ends meet.
Intermittent drought and locust infestations have made matters worse.
But besides the ravages of Mother Nature, the government has done little to make life better; it is largely to blame for prevailing suffering.
Notably, the prices of some of the commodities have been driven through the roof by the high taxes levied by the government.
This explains why, for instance, petroleum products cost less in neighbouring countries despite the fact that they get them via the Mombasa Port. Petroleum products attract all kinds of taxes in Kenya—Excise Duty, Value Added Tax, Import Declaration Levy, Petroleum Development and Railway Development Levy.
To make life bearable, the government should consider scrapping or reducing some of these taxes.
It should listen to the cries of Kenyans and do whatever it can to make life more bearable. It should also reduce taxes on basic food commodities.
In addition, it should reduce the cost of farm inputs to increase food production. The government should do whatever it can to make life more bearable.