All we need are peaceful campaigns and elections
EDITORIAL
By Editorial | Jan 26th 2022 | 2 min read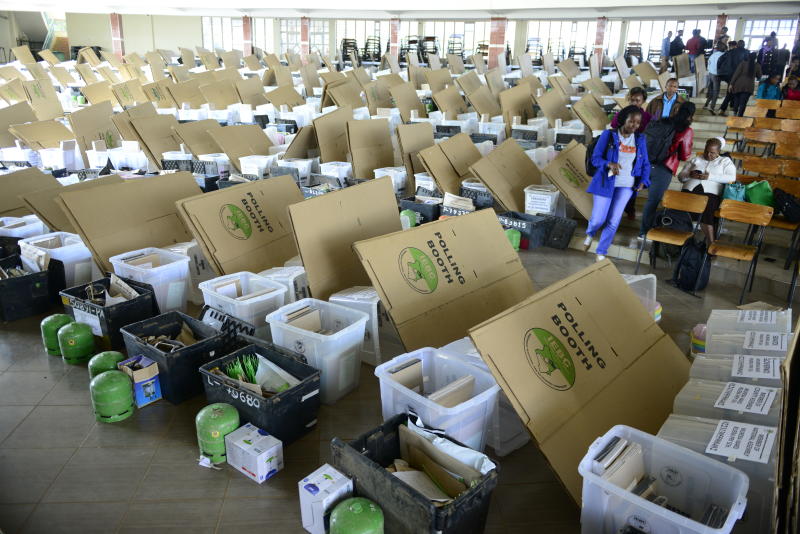 As we inexorably draw closer to the August 2022 elections, it is becoming clear that we hardly learn from history. Not that we have a shortage of history lessons, no. The memories of the 2007/2008 post-election violence are still fresh in our minds.
During that time, a state of madness induced in Kenyans who had lived peacefully side by side the previous five years resulted in the needless deaths of over 1,300 people and the displacement of over half a million innocent others. There are many people still trying to recover from that traumatic period, yet there are those hell bent on taking us back to that dark period. We must say no to that.
Early last year, Raila Odinga's convoy was stoned at Githurai in Nairobi. In December last year, Deputy President William Ruto motorcade was stoned in Kondele, Kisumu. More recently, a rally organised by the United Democratic Alliance at the Jacaranda gardens in Nairobi was disrupted. These are some of the ugly incidences ahead of the coming elections that threaten our national unity and which must be condemned.
In the latest incident, blame games between Raila and Ruto camps have ensued, which could easily drive a wedge between citizens to the detriment of national peace. Instead of pointing fingers at each other, both parties should work in concert to ensure peaceful polls.
The maintenance of peace before, during and after elections is the collective responsibility of Kenyans, political aspirants, the police and select government institutions. Upright politicians and citizens must report to the police whenever they suspect that someone is out to cause trouble. Police, on the other hand, must act fast without favouring any side - as they have often been accused of doing - and investigate and arrest any culprits.
That we must have peaceful polls is not negotiable, and everybody must play their part in ensuring the current tranquility is not ruffled. Blame games won't help.
Address rising insecurity
The disappearance and subsequent murder of a Directorate of Criminal Investigations officer is a stark reminder that our security is deteriorating