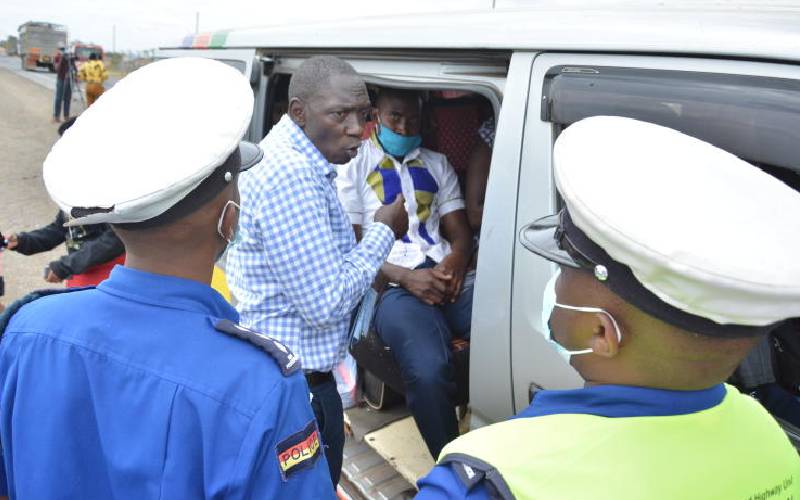 The Directorate of Criminal Investigations (DCI) has made allegations that should worry anyone who owns a vehicle. The agency claims to have unearthed a complex syndicate that has been illegally transferring vehicles without the consent or even knowledge of their owners.
The syndicate allegedly comprises shadowy individuals, employees of some money-lending institutions and rogue National Transport and Safety Authority (NTSA) officials.
The transfer of the logbooks from genuine owners to the crooked ones reportedly takes a matter of hours. The logbooks are then used to borrow money from financial institutions without the knowledge of the vehicle owners.
The allegations are blood-curdling to say the least. If true, they point to a big problem at the NTSA, the only agency charged with transferring vehicle ownership. The integrity of the officials who run this office must be put under the microscope.
That a government official can liase with criminals to commit such a heinous crime speaks volumes. The same applies to any bank employee who is part of this syndicate.
That said, there a question begging for an answer: When a car logbook, which ordinarily comes out at least a week after application, is issued in a matter of hours, shouldn't this raise a red flag?
If such transfers can take place via the NTSA TIMS portal without managers (assuming they are not part of the alleged scam) noticing, there might be need to look at the system to make it watertight.
We urge the DCI to thoroughly investigate this matter and ensure that everyone involved in this scandal is put behind bars. In the same vein, we urge the government to do everything to assure Kenyans that they will not lose their hard-earned properties to criminal elements or be pushed to pay money that they never borrowed. That can only happen if NTSA operates the way it was originally envisioned.