We must continue to be vigilant amid new Covid strains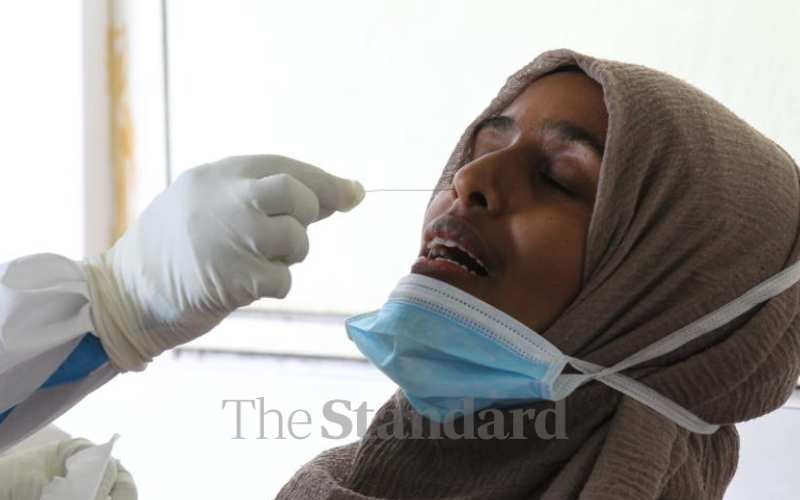 The discovery of a new coronavirus variant by a team of South African scientists should send a strong signal to Kenyans against being complacent. This should be time to step up individual and national vigilance against the global pandemic.
The B.1.1.529 has been linked to a spike in infections in South Africa and has been found in travellers in Botswana and Hong Kong. Undetected, it could be transmitting in other countries as well.
After a lengthy period under restrictions, Kenyans finally got some reprieve on October 20 when President Uhuru Kenyatta lifted the nationwide dusk to dawn curfew. This has helped the struggling economy to register some recovery.
However, coronavirus cases have been surging across the world. The graphs are picking up in South Africa and Europe. A night time curfew has been announced in the Netherlands. Daily infections have been rising in Germany and hospitals are under pressure again.
The virus is mutating and new outbreaks have emerged that are more fatal. These new variants also pose a threat to those who had been infected and recovered.
Therefore, the identification of a new variant which could be behind the rise in Covid-19 infections in South Africa, should worry Kenyans. It is disheartening that Kenyans have thrown caution to the wind with the ease of restrictions.
Mask mandates are not being obeyed, and so is social distancing. The government is also still struggling to get Kenyans vaccinated.
Despite the vaccine being proven as the best tool to prevent severe disease and death, Kenyans have been slow to get the jab. Less than 10 per cent have been vaccinated so far, a figure lower than what is required to achieve herd immunity.
As a result, the government is requiring that Kenyans must show proof of Covid-19 vaccination before accessing crucial services. But the bigger message should be that Kenyans should not lower their guard just yet. They must continue being vigilant.
Even in countries where it seemed like the pandemic was completely under control, new infections have emerged. The discovery of the new variants and the rising infections globally should be a warning for us here not to relent in efforts to control the pandemic.
Any misstep would land us where we have been for the past year and several months, with business languishing, and children missing vital school days due to closed schools. We must now adhere to all protocols put in place to protect ourselves and others from Covid-19.
It is also now apparent that majority of us should get the all-important jab. Indeed, some countries have closed their doors to persons from certain countries and people who have not been vaccinated yet.