Devolution: We've made progress but can do more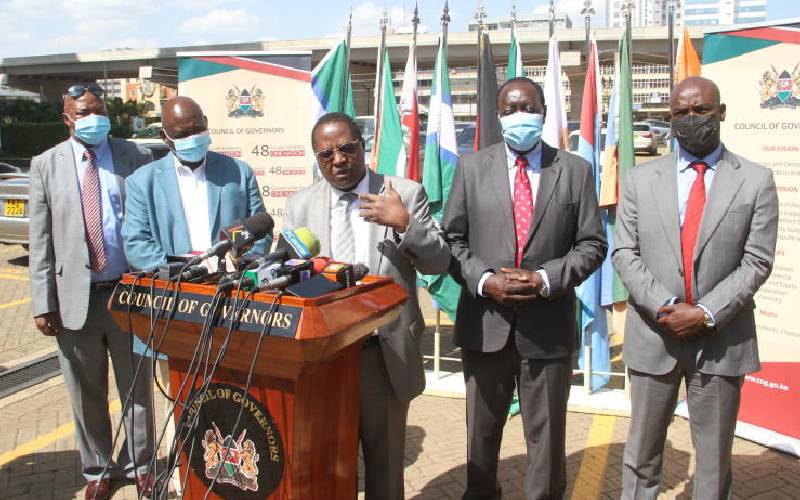 The seventh Governors' Conference begins in Makueni County tomorrow. The threat of Covid-19 led to its cancellation in August 2020. The annual event, which brings together all county governors and other stakeholders, gives the country a chance to compare notes, review the hits and misses and, most importantly, chart the way forward.
Simply put, devolution is participatory democracy in action. Through it, government services were taken closer to the people. Devolution offers a people-centred approach to leadership by emphasising participation, consultation, transparency and equality.
Through devolution, the problem of skewed distribution of national resources was cured. There is ample evidence in counties that the concept is working. Notable achievements include the building of more hospitals, purchase of ambulances and diagnostic machines, road infrastructure upgrades, construction of more classrooms and bursary schemes.
A lot has been achieved, but more should be done, especially after the shortcomings of devolution begun to manifest a few years back. The management of the health docket is a major headache for many counties as attested by medical personnel strikes across the counties. The acquisition of health equipment through the Managed Equipment Service, hasn't registered much difference since some counties are yet to put them to good use due to lack of trained staff.
While road upgrades are evident in many counties, others are still in deplorable conditions. The Auditor General and Controller of Budget's reports paint a bad picture of counties where, seemingly, corruption has taken root. These reports show that most of the disbursed funds are wasted or pilfered.
Besides, constant tiffs between governors and their deputies, MCAs and Assembly Speakers or governors and MCAs have conspired to slow down devolution. That should change because such acts risk clawing back all positive gains made on the devolution journey so far.
Fulfill promise on bounty
Notably, the DCI had promised that anyone who would offer information that would lead to the arrest of the trio would get Sh60 million.