Make boarding schools fun or disband them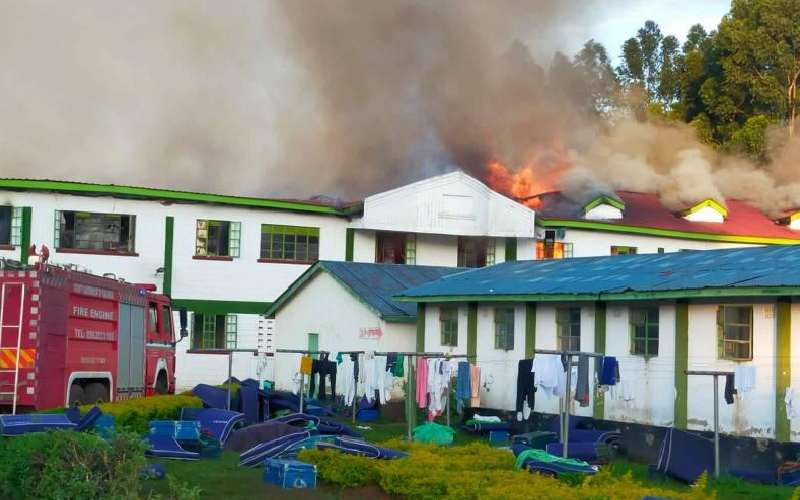 The recent wave of unrests, strikes and burning of school property points to a bigger problem in our boarding high schools that must be addressed urgently.
Strict, prison-like administration of these schools is a recipe for disaster. Whenever school boarders get homesick, they become restless and susceptible to unruly behaviour.
This is because they feel boxed in an environment where they cannot express themselves and the quality of life in some boarding schools is nothing to write home about.
Between August and the first week of November, more than 33 schools have suffered fires started by students. The most recent case of unrest was at Buru Buru Girls High School that led to the injury of 59 students and indefinite closure. Other schools that have experienced strikes include St Peter's Abwao Secondary (Migori), Sigalame Boys (Busia), Kanjuri High (Nyeri), St Ignatius Mukumu Boys (Kakamega) and Keveye Girls (Vihiga).
And while some students behind the fires have been arraigned, the Ministry of Education, school management and the parents must get to the bottom of this state of affairs.
Earlier this year, the ministry had directed school principals not to have half-term breaks to maximise on class work. This only added to the pressure already being felt by students from a crash programme introduced in schools to make up for time lost during the 2020 academic calendar.
The fires have also brought back debate on whether boarding schools should be done away with. Parents with children in those schools no longer rest easy since they cannot guarantee the safety of their children. The teachers are also at risk.
But the recent incident at Muhoho High School, where students reportedly peacefully left the school and informed the principal they just needed a break, could give a positive direction. How about letting students and the administrators communicate freely and more often?
The incident proved that with dialogue, most of these fires and school unrests will stop. School principals must engage in dialogue with their students, identify their problems and quickly address them.
They also need to make school and learning fun. Schools could re-introduce the type of learning that captures all spheres of life. There should be more emphasis on sports and extracurricular activities.
Education stakeholders must also discuss the need for boarding schools. Should they be done away with? If not, what can be done to make them more relevant to students' future? Can they be made more fun?