Let Glasgow talks yield solutions to climate crisis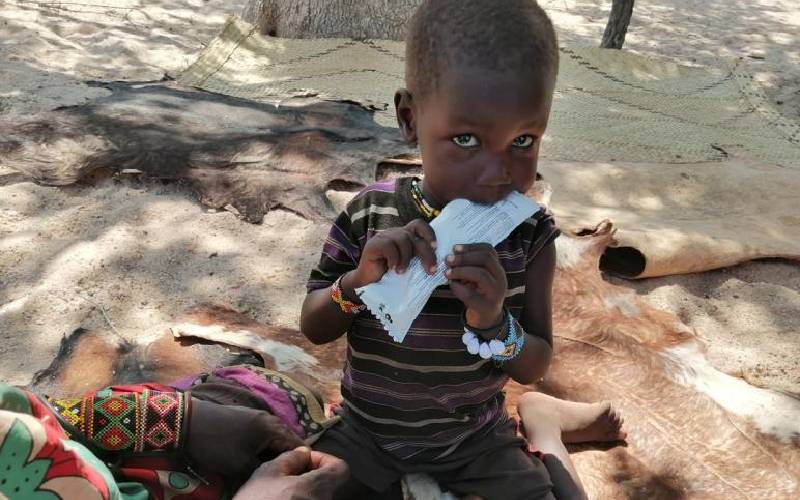 Today, global attention shifts to Glasgow, Scotland, where representatives of countries meet for this year's climate change negotiations.
At the heart of the UN-led talks are efforts to cut global temperatures to below two degrees Celsius, and mobilise action towards climate adaptation and mitigation. The Glasgow conference of parties — also known as COP26 — is being held when countries are facing unprecedented climate-induced economic strain. It also comes at a time the world is under massive Covid-19 grip.
It's a decisive moment. We commend the negotiators representing 80 per cent of the global economy at the talks. We are optimistic the return of the US to the negotiating table offers a fresh impetus. It had ceased participation during the reign of President Trump.
That the climate crisis is monumental can't be gainsaid. The Intergovernmental Panel on Climate Change warns that by mid-century, more than a billion people will face water shortage and hunger, including 600 million in Africa. But to victims, the search for solutions has been slow and obstinate. This is why our rallying call to negotiators is that Glasgow talks must yield tangible outcomes. We cannot perpetuate blame games and empty rhetoric.
In previous talks, including the 2019 negotiations in Madrid, Spain, developing countries clashed with their industrialised counterparts on compromises touching on financing, loss and damage, adaptation and time frames for implementation of accords among them the historic 2016 Paris Agreement.
This time, let countries find strength in their unity. We should not lose sight of the fact that this is a global challenge that calls for global solutions. This is no time for sectarian interests. Granted, climate change knows no boundaries. The talks present a golden chance to strengthen Africa's resilience. According to experts, an investment of 800 million US dollars in developing countries in climate adaptation would result in benefits of up to 16 billion US dollars per year.
Africa is vulnerable but done less to cause the crisis. In the words of President Uhuru Kenyatta, the global community should accelerate the roll out of workable adaptation programmes in Africa without which the continent's Gross Domestic Product could contract by up to 30 per cent by 2050. We call on countries to offer political commitment to climate mitigation at the highest levels. In Kenya, let's infuse climate programmes into the Big Four Agenda and Vision 2030.
From the Kyoto Protocol, Copenhagen Accord, Durban Platform up to the Paris Agreement on Climate Change, we urge Kenya to fulfill its domestic and international commitments.
Glasgow should be a game-changer. It's time for a full transition from fossil fuels to green energy. Importantly, the war on climate change can't wait as we battle Covid-19. The two challenges must be tackled.