Infrastructure audit will help address CBC needs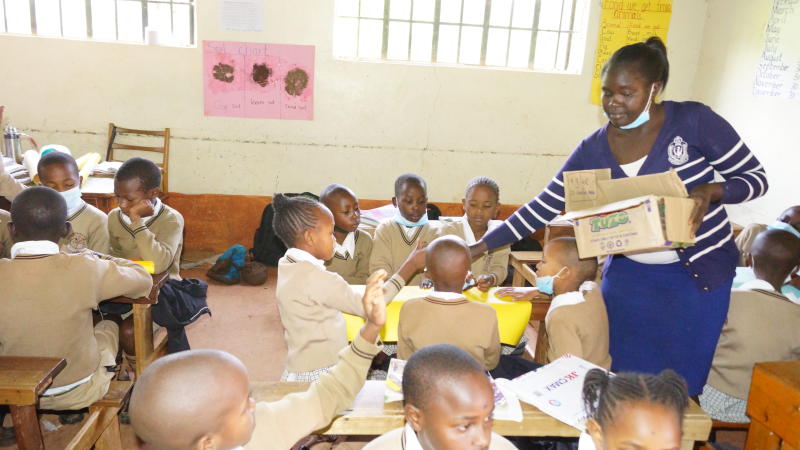 Plans to build 10,000 classrooms to facilitate the transition from primary to junior secondary schools is a timely shot in the arm for the rollout of the new curriculum.
According to President Uhuru Kenyatta, the Ministry of Education together with that of Interior and the National Treasury, will craft a framework to ensure additional learning space required for the one million transiting students is achieved.
In his Mashujaa Day speech, Uhuru was upbeat that it will be all systems go for the Competency-Based Curriculum (CBC) ahead of 2023 when the first CBC cohort and KCPE candidates will join secondary schools. About 2,571,044 Grade Six and Standard Eight learners are expected to join secondary schools.
A CBC task force has identified 13 counties likely to witness the highest enrolment of secondary school students. But even with additional classrooms, schools will still face a shortfall of space to accommodate the learners. If this plan is executed, the government will have partly solved one among teething challenges standing in the way of the new system.
Since its rollout in 2019, CBC has been in the eye of storm. Many stakeholders have argued that it is a noble concept that may have hastily taken off. Among notable concerns were that it was crafted by consultants and not teachers, and most tuitors are unprepared to implement it. There were questions about teacher shortages, training, content and methods.
We urge the State not to slacken off in putting in place every measure required to ensure CBC succeeds. We warn that the overall cost of implementing it should not put teachers and parents in an awkward situation. Already, we have seen the return of illegal levies in some schools.
The disparity between the needs and capacities of rural and urban schools should be addressed. The State has to open its checkbook and ensure schools are better resourced. Let a national infrastructure audit begin to allow for better planning.