Athletes deserve support to cope with challenges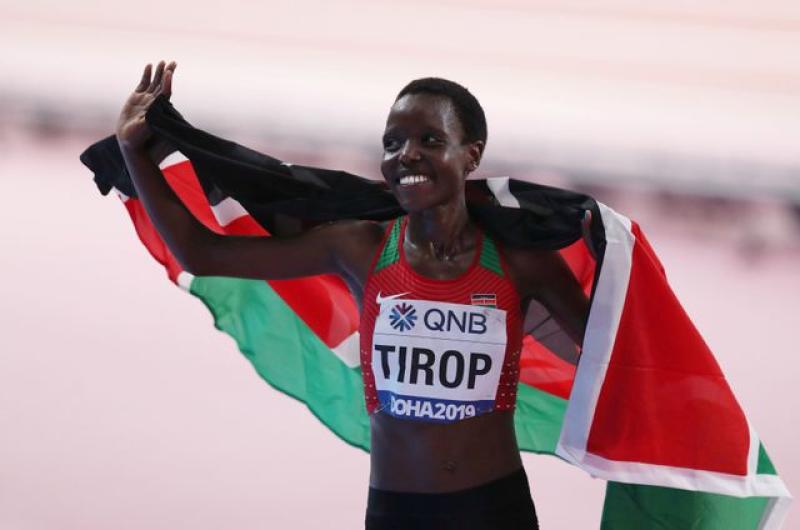 This has been a disturbing period for Kenya's sporting fraternity. We have lost three top athletes to unfortunate incidents related to mental anguish within a week.
On Tuesday, we woke up to horrifying news that women-only world 10km record holder Agnes Jebet Tirop had been brutally murdered in their home in Iten. Tirop had a rich athletics resume, two-time world 10,000m bronze medalist, world cross country champion and Africa cross country champion.
Just before the dust settled, another incident stole the headlines.
Edith Muthoni, 27, was murdered reportedly by her husband. Muthoni competed in local races and died of injuries after a fight with her lover Kennedy Kamau in Kirinyaga. The two reportedly fought over the man's phone after Muthoni insisted on going through text messages. It has been painful period since former Africa junior silver medalist Hosea Mwok Macharinyang committed suicide last week at his home in Murkwijit village in West Pokot.
These are just a few incidents, since 2008 when Olympic marathon champion Samuel Wanjiru died in mysterious circumstances in Nyahururu in 2011.
It pains us because the death of these athletes including suicide, family conflicts, alcoholism and drug abuse continue unchecked.
Such tragedies boil down to mental health issues. At the moment, a sizeable number of athletes are suffering in silence. They have chosen to be silent for fear of stigma in society.
A majority of these world beaters are under pressure to measure up to expectations from the society. Most of them undergo serious tribulations, while the government and so-called philanthropic organisations seem unbothered.
Our athletes should take lessons from 2008 Olympic 800m champion Wilfred Bungei who, after retiring from athletics, indulge into alcoholism. He came out openly and shared his tribulations and received counseling from experts. He was even taken to a rehabilitation centre.
A 2019 taskforce chaired by Dr Frank Njenga concluded that mental health is an integral part of human happiness. It is prudent that Athletics Kenya is preparing a workshop in early December where mental health issues for male and female athletes will be addressed. AK and other sports stakeholders should now walk the talk and help anguished current and former athletes.
It would be unfortunate to abandon sports men and women who have brought honour and glory to this country at their hour of critical need. Some, after leaving the stage go into depression and abject poverty. This should not be the case.