Get second term off to a smooth start next week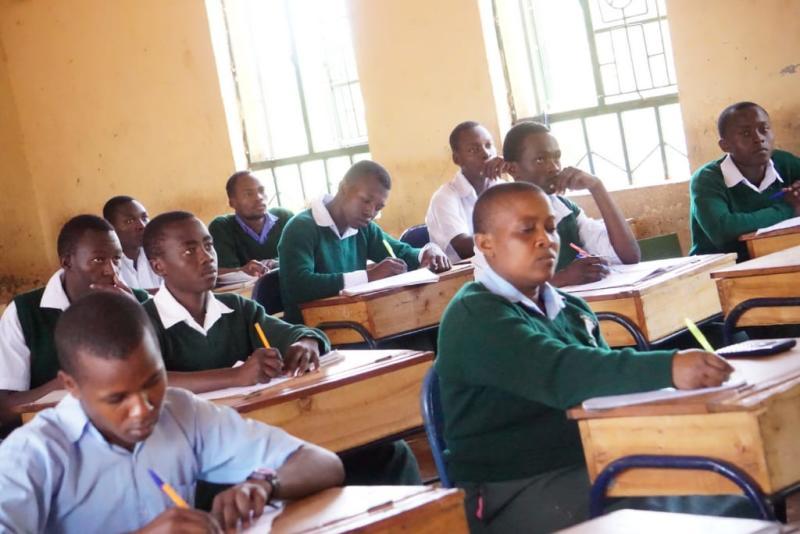 Reports that public schools are facing a cash crunch ahead of next week's reopening are startling to say the least.
High school principals have raised the red flag, saying the free education money they received during the First Term did not factor in capitation for Form One learners who joined in August.
The Kenya Secondary School Heads Association painted a grim picture on Tuesday when it disclosed that many school managers were facing hard times preparing to reopen without funds.
In the last disbursement, the Treasury gave Sh17.4 billion to primary and secondary schools. Sh2.6 billion went to primary schools while secondary schools took the lion's share of Sh14.8 billion.
When the funds were disbursed in First Term, several schools had incurred debts on top of expenses that arose as they struggled to put in place Covid-19 measures.
While it is commendable that the Ministry of Education has given the clearest indication that the money could be released soon, we urge the government to prioritise resource mobilisation for schools so that crucial programmes don't stall. The Treasury should open its cheque book.
Much as there are valid reasons that could occasion funding delays, it is important to release funds in good time to prevent anxiety and give schools ample time to budget and plan.
And with Covid-19 and the usual infrastructural challenges, any slight delay only worsens an already bad situation. There's absolutely no reason to put schools in an awkward situation when everyone, including teachers and parents, are struggling to survive during these lean times.
Many parents, especially after some lost their jobs or sources of income to Covid-19, are yet to clear fees for their children, putting school heads in a dilemma since the government has warned against sending learners home on account of fee arrears.
The funds, once released, will go a long way in ensuring smooth operations. There is the risk of broke schools being unable to comply with Covid-19 protocols, which have been a monumental challenge even for well-established institutions.
Also, many institutions owe suppliers millions of shillings and now run the risk of being denied essential supplies. Boarding schools are particularly vulnerable, and some of them cannot pay support staff such as cooks and security personnel.
Surveys across the country have shown that many institutions still have challenges with classrooms, desks and toilets besides lacking sanitisers, running water and masks.
The most prudent thing to do is to ensure school managers are empowered. We urge Treasury and relevant departments to burn the midnight oil and ensure the new term is off to a smooth start, considering that schools' ability to function optimally depends entirely on how well-resourced they are.