It's time for government to lift the night curfew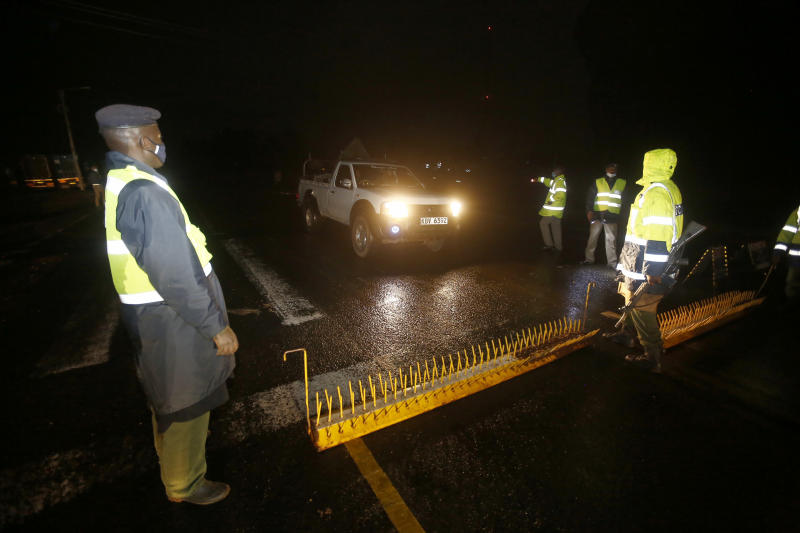 The night curfew was imposed, alongside a raft of measures, early last year to curb the spread of the coronavirus.
There no doubt that it has helped to slow down the spread of the deadly disease. However, we strongly feel that time has come to lift the ban.
And this does not mean we have triumphed over invisible enemy that has killed nearly 5,000 Kenyans so far. No. Although the daily Covid-19 infections and deaths have slowed down in recent days and the vaccination exercise is gaining momentum, we are not out of the woods yet. It is important that we continue exercise caution.
Be that as it may, it seems illogical to continue observing the night curfew while everything else seems to have gone back to normal.
The public transport vehicles, once branded a super-spreader events, have been allowed to carry at full capacity. Marketplaces and shops are bustling with activity with little regard for Covid-19 measures. To make matters worse, political campaigns are back in full swing and politicians are shuttling from county to county drawing thousands of their supporters who care less about Covid-19. And the authorities don't seem to care either.
If there are instances when Covid-19 can spread like wild fire, it's during such events that are held in broad daylight and not at night when police have killed people heading home past curfew hours. It's pointless to ban buses from traveling at night and hotels from operating, but allow massive political gatherings.
As we have pointed out here before, there are minimal activities at night. If the government fears entertainment spots can be super-spreaders, these can remain closed. However, bringing life to standstill at night because of Covid-19 does not make sense anymore. Not when politicians are having a ball during the day. Covid-19 doesn't thrive in darkness.
Investigate school fires
There were fire outbreaks in two schools on Monday this week. At Ofafa Jericho Secondary School in Nairobi, 50 students were admitted to hospital.